For an appointment, phone 020 7467 8564/07946 579645 or email:info@londonhypnotherapyuk.com
Psychotherapy/Hypnotherapy sessions at 10 Harley Street are £170. Reduced rates are available for the unemployed and for the retired: these run at £140 or £150 per session. Reductions in price are also available for clients who make block bookings.
Psychotherapy/Hypnotherapy sessions in Enfield are £100.
Telephone counselling sessions are £80.
Reduced rates are also available for senior citizens, the unemployed and for those who book several sessions in advance.
Address: 10 Harley Street London W1G 9PF
David Kraft: Registered Psychotherapist & Hypnotherapist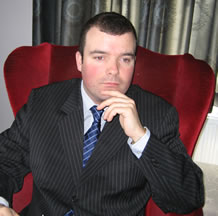 Address
10 Harley Street London W1G 9PF
Phone for an appointment:
020 7467 8564
Phone for general enquiries:
020 7467 8564