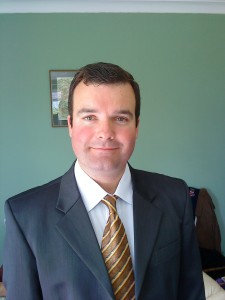 David Kraft (PhD) is a highly successful psychotherapist and hypnotherapist: for many years he has employed a multimodal approach to treatment, combining hypnotherapy with psychotherapy. David has published over thirty papers in both national and international journals. He has written articles on various topics and themes, including: anxiety disorder, panic disorder, driving phobia, aversion therapy, sleeping disturbances, sexual disorders, sweating (hyperhidrosis), irritable bowel syndrome (IBS), eating disorders, social phobia and agoraphobia.
David is an accredited psychotherapist with the UKCP. During his training in psychotherapy, he gained three diplomas – a DHP (NC), ADHP (NC) as well as a diploma in clinical psychology. In addition, David trained at the BST Foundation in London and was awarded the diploma in Clinical Hypnosis (DCHyp), with distinction, and the Advanced Certificate in Clinical and Strategic Hypnosis (A.Cert.CSHyp). In 2007, he completed the first year course in Psychoanalytic Psychotherapy at the London Centre for Psychotherapy. It was here that he took part in an experiential group, an approach akin to group therapy. Along with his clinical training, David also has a Master's degree (MSc) in Psychology.
David has been trained to treat a wide range of psychological disorders, although he has a special interest in phobic anxiety and psychosomatic pain. He is accredited by the British Society of Clinical and Academic Hypnosis (BSCAH) and the UK Council for Psychotherapy (UKCP).
Societies
David Kraft is an accredited member of the British Society of Clinical & Academic Hypnosis (BSCAH). He is also member of their Academic & Accreditation Committee and on their National Council. In addition, David is a Fellow of the Royal Society of Medicine and President Elect for the Section of Hypnosis & Psychosomatic Medicine.
Continued Professional Development and Teaching
David Kraft attends lectures at the Royal Society of Medicine and meetings organized by the British Society of Clinical and Academic Hypnosis. He also trains doctors, nurses, psychologists and psychotherapists on the BSCAH foundation training courses.