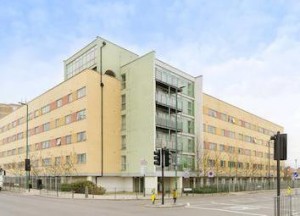 In 2014, Psychotherapist, David Kraft, set up another clinic in Enfield; in fact, this consulting room is in Bush Hill Park just off the A10. The clinic is easily accessible from the motorway and there is parking space in Lincoln Road immediately opposite. You can get to Enfield Psychotherapy by car or, alternatively, you can take the over-ground train from Seven Sisters to Bush Hill Park or Southbury Station. From there, there is a ten minute walk to the clinic.
The reason for setting up this support clinic was to provide individuals with top quality psychological help in North London, but without charging Harley Street rates. In order to book an appointment, one may simply ring the number below. There are usually no long waiting lists; and, GP/hospital referrals are not needed. Furthermore, your psychotherapist will only write to your GP with your permission. At Enfield Psychotherapy, David Kraft offers the following services:
Psychotherapy
Hypnotherapy (Hypnosis)
Telephone Counselling
Behaviour Therapy
Smoking Cessation Hypnotherapy
Bereavement Counselling
To book an appointment, ring 0207 467 8564 or 07946 579645.
It is important to note, however, that the therapies listed above are not mutually exclusive and, from time to time, a number of approaches are employed in an integrative fashion. Some individuals come for treatment over a stretch of time; however, for the most part, clients will book between 6-12 sessions.
Sessions in Enfield are significantly lower than in Harley Street. A 50-minute psychotherapy session costs £100, while reduced rates are offered for NHS referrals, to the unemployed and senior citizens. The reduced rates are normally between £80 and £90 a session. The address of the Enfield Clinic is as follows:
70 Cosmopolitan Court
67 Main Avenue
Enfield
EN1 1GD
E-mail enquiries should be addressed to office@londonpsychotherapy.co.uk
You can 'phone for an appointment on 07946 579645 and get the necessary advice you require.
Thank you for your interest in Enfield Psychotherapy.
David Kraft
London Psychotherapy, London Hypnotherapy UK and Enfield Therapy
UKCP Registered Psychotherapist
Fellow of the Royal Society of Medicine
Member of Council, Section of Hypnosis and Psychosomatic Medicine, RSM
Member of Council for BSCAH
Accredited by BSCAH
BUPA Regulated 
*****Reduced fees*****
For reduced fees, please quote the following reference:
ENFIELD-AROSA-80.
This will reduce your fees from £100 to £80 a session. All sessions are 50 minutes.