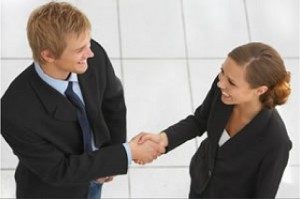 Group Psychotherapy & Coaching London offers a multi-modal approach to treatment and well being. The organizer, David Kraft, has set up a range of events aimed at increasing personal well being, confidence, happiness and inner contentment.
FOR MORE INFORMATION CALL 07946 579645.
Group Psychotherapy/Experiential Group
Following the principles of S.H. Foulkes and his followers, this is a once-a-week group therapy programme which is led by the participants: there is also a facilitator who will be there to make sure that the setting is safe and encourage both self reflection and group empathy. The group therapy runs for six weeks, although there may be an opportunity to run a longer programme on another occasion. The content of the sessions will be determined by the individuals in the group; however, it is often the case that the group, through an un-written mutual understanding, develops a set of communication patterns and common shared ground which is in a constant state of flux. It is also inevitable that some of the members will experience some form of transference in the sessions or during the week. There are also a number of other experiences that individuals may have during treatment, and these include: mirror reaction, in which members reflect inwardly to stimuli, resulting in projective mechanisms or identification; resonance, which is characterized by an amplification of a theme or conflict which is shared by the group, normally through unconscious communication; anger; laughter; silence, and many other components. The general principle of the group therapy, however, involves participants working though, analyzing and coming to terms with repressed memories, inner conflicts, fears and anxieties; planning for the future; increased insights; and the development of permanent characterological and behavioural changes.
David Kraft also runs a group therapy programme which involves solution-focussed approaches. Some of these may include:
-A one-day workshop using Egan's 'skilled helper' model in counselling and coaching.
-Understanding and exploiting the full range of active listening skills to achieve therapeutic results with clients.
-Diagnosing and challenging common 'thought errors' using the CBT and REBT frameworks.
Wellbeing Weekend
This is a weekend focussed on developing life appreciation and enjoying living in the moment. It is a precious opportunity to focus on the self and define your own path towards a fulfilling and more personally meaningful life. It is hoped that participants will be able to identify the barriers that stand in their way of becoming their 'best selves'; this will help them to plan for change in the short-, medium- and long-term. The programme is both varied and holistic and may include some or all of the following components:
-Re-establishing contact with nature.
-Learning the skills of mindful meditation; being present in the moment.
-Wellbeing. What it is and what it means for you.
-Stress Management. The psychological, physiological and behavioural impacts of stress. Mindsets and techniques and practical steps to deal with stress.
-Deep relaxation and self hypnosis and their role in wellbeing.
-The power of positive thinking. NLP and the 'Positive Psychology' movement.
-Defining your journey towards happiness, using 'Guided Imagery'
-The power of music as an aid to developing a 'well' lifestyle.
-Sharing my story. Narrating my life story and its meaning thus far.
-The joy of doing 'nothing in particular'.
-Planning for life change.
-Re-discovering food and wine as an act of conviviality, community and life enrichment.
The Portrait Experience
This is an innovative technique that has it roots in the Group Relations school. It is a powerful technique and was first developed by Manfred Ketts de Vries, a Psychoanalyst and Professor of Business Administration at INSEAD Business School in Fontainebleau, France. The portrait is designed to access left brain, unconscious imagery using the vehicle of a 'visual portrait'. The portrait addresses the theme of 'me in the world' in relation to seven themes: the head, the heart, gut, work, leisure, past & future. This technique is purely visual and contains no words or numbers; it is interpreted by the group members and is then fully explained by the individual themselves. The portrait forms the background for a group discussion and concrete suggestions about how the individual could look at their challenges differently and move towards positive actions to address their main life challenges. The optimum size of the group is five people and involves a full day of focussed work. Optional post session coaching is available in the form of a one-to-one coaching session with a Coaching Psychologist.
Music Therapy
Music therapy, in its various forms, is a very powerful approach in treatment. Music can be used freely to express, and come to terms with, physical, emotional, mental, social and spiritual issues. This programme will involve free improvisation, musical reflection, guided meditation, singing, artistic expression using programme music, amongst other techniques. Music therapy can be used in order to help clients with a range of problems including: concentration, social anxiety and communication with others, motor skills, sleeping disorders, psoriasis, bereavement, trauma, stress, hypertension, high blood pressure, depression, isolation amongst many other issues. Current research indicates that music therapy is also highly effective when used in conjunction with other therapies, including, psychodynamically-oriented psychotherapy, group therapy, cognitive behavioural therapy and counselling.
David Kraft
David Kraft runs a successful psychotherapy practice in Harley Street. London. He originally trained in psychoanalytic psychotherapy at the London Centre for Psychotherapy; however, after a period of time, he felt that it was important to develop a more integrative approach to treatment. As a result, he decided to train at the National College of Hypnosis and Psychotherapy: here, he formalized his psychotherapy training and this led to UKCP accreditation and two diplomas—the DHP (NC) and ADHP (NC). David has an MSc in Psychology from Kingston University, and is a member of The British Psychological Society, holding the designated letter MBPsS. He is particularly interested in both social psychology and critical psychology and has devoted a great deal of time and energy to this subject. David also has a diploma in Clinical Hypnosis (DCHyp) and an Advanced Certificate in Clinical and Strategic Hypnosis (A.Cert.CSHyp). In addition, he is a fellow of the Royal Society of Medicine and a member of council for the Section of Hypnosis and Psychosomatic Medicine. He became President Elect of the Section in 2019. He is also an accredited member of The British Society of Clinical & Academic Hypnosis (BSCAH) where he acts as Honorary Secretary for the Metropolitan and South Branch (BSCAH Accred.). In addition, David is Honorary Treasurer for the society as a whole and a member of their Academic and Accreditation Committee. National David's psychiatric placement was at the Pembroke Centre—an early intervention service which is part of the Central & North West London NHS Foundation Trust.
David has been researching psychotherapy and clinical hypnosis for several years now, publishing regularly in the academic literature. He has written over 20 articles on many subjects, including: phobic anxiety, covert sensitisation, anxiety disorders, sleep disturbances, hyperhidrosis, sexual disorders, IBS, anorexia nervosa and bulimia nervosa, agoraphobia, social phobia and panic disorder.
David also has a Diploma in Clinical Psychology (Dip.Cl.Psy), both a degree (BMus) and doctorate (PhD) in classical music, a Post Graduate Certificate in Education (PGCE), a Certificate in Psychoneuroimmunology and a level 5 certificate in teaching English to speakers of other languages (CELTA). Further, David has also completed the language component of a degree (BA) in Thai at SOAS, University of London. David published his first book, 'Birdsong in the music of Olivier Messiaen' in 2013, and is completing his second book, a book of his poetry, which he hopes will come out in 2016.