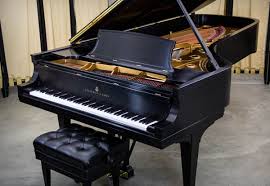 UKCP-accredited psychotherapist, David Kraft, has worked with a huge range of professional musicians over the years. David originally trained as an opera singer at the Guildhall School of Music and Drama. After a period of teaching, he re-trained as a psychotherapist and he began working in clinical practice—first in Harley Street and then in Enfield. At present, he runs both practices and divides his time between the two clinics.
At the beginning of his career as a psychologist, he began to treat a number of professional musicians, and most of these were classically trained. Many found the fact that he was a trained musician very helpful in the consulting room. Some pointed out that he was able to understand the unique and intrinsic importance of music to each individual performer—something that non-musicians find difficult to understand. David worked closely with various instrumentalists in the orchestra—wind players, brass players, string players, percussionists and pianists. He also worked with a range of classical singers—those interested in singing opera, oratorio and classical song.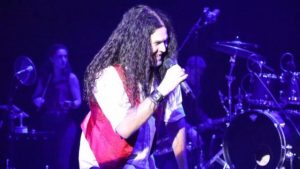 However, very quickly, students in the various conservatoires around the country began to contact David for counselling and psychotherapy. He also worked with rock and pop singers and instrumentalists. And, indeed, he found that there were a range of musicians who experienced high levels of anxiety both on stage and in the rehearsal setting. In addition, David worked very closely with musicians who were struggling in other areas of their lives. This work included dealing with general anxiety, relationship issues, confidence, anger, problems with organisation, depression, sleeping problems and the list goes on…
David Kraft has a solution-focussed approach to psychotherapy and, to that end, he likes to help people move on as quickly as possible. However, he finds that his clients have their own idea of how many sessions they require: some come for short period of time, while others stay in therapy for several months. There is also the group of people who wish to remain in therapy for a longer period of time.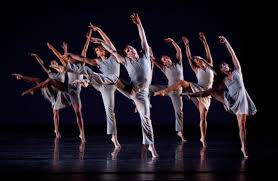 Being a musician can be an extremely stressful job. However, most musicians have no option to change their vocation: music is part of the make up of their lives and, without it, life would not be bearable. However, music is a wonderful gift and an important part of the therapy is to celebrate this fact and form a degree of acceptance. David has, over the years, worked with a number of professional musicians from all over the world. And, in addition, he has worked with students from the following colleges:
The Royal Academy of Music
The Royal College of Music
The Guildhall School of Music and Drama
Trinity School of Music
The London College of Music
The Royal Northern College of Music
The Yehudi Menuhin School
The Juilliard School
For an appointment for you or one of your music students, please ring David Kraft on 0207 467 8564.
David Kraft's Consulting Rooms
10 Harley Street
London
W1G 9PF
(0207) 467 8564
(07946) 579645