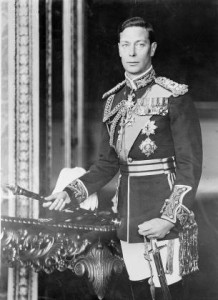 George VI
This treatment approach is based on original work carried out by the late Tom Kraft.
People who suffer from a stuttering problem find that there are certain situations where stuttering does not occur, such as when singing or reciting poetry. Some people find that there are specific words which they cannot say, and these have a particular emotional significance for them. There are often certain letters which are more difficult than others.
Slowing down the rate at which the person speaks is a helpful way of reducing the stuttering response but does not produce normal speech and does not correct the fundamental problem.
The aim of the treatment which David Kraft offers is to produce normal speech; this is achieved by using hypnosis in a special way. During the treatment sessions the patient is encouraged to let his or her mind wander onto what ever comes into their thoughts, and in this way they find that their speech becomes more normal. Having learned to speak more normally under relaxed conditions brought about with the aid of hypnosis this then transfers into the life situation.
During the course of the treatment patients frequently show strong emotions such as anger. The therapist encourages these feelings to be expressed as often these patients have hidden emotions of which they are completely unaware. Stuttering is a challenging problem and requires regular treatment over an extended period of time but if the patient perseveres with the therapy the results are excellent and the stutter can be completely eliminated.