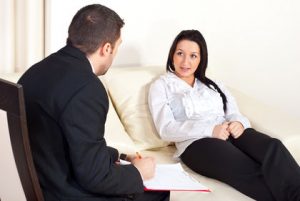 A number of clients ask me the difference between the different types of specialists in psychological medicine. We are living in an age where people are becoming more and more aware of mental health issues and, so, it was surprising how very little some people seemed to know about the different types of specialists working in mental health in the UK. The following definitions are meant to be brief and succinct; and, indeed, I have written them for the public.
Psychiatrist
A psychiatrist is a medical doctor who has decided to specialise in psychiatry. Psychiatrists are able to prescribe medication but, sometimes, they also offer other forms of treatment. Most psychiatrists work as part of a community mental health team; others work in outpatient clinics or on hospital wards. There are a series of exams that a psychiatrist needs to take in order to become qualified. In the UK, psychiatrists normally will have the MRCPsych qualification which means that they are a member of the Royal College of Psychiatrists; more experiences practitioners may use the FRCPsych after their name, and this means that they are a senior member of the Royal College of Psychiatrists as they have been subsequently awarded this qualification. FRCPsych stands for a fellow of the Royal College of Psychiatrists.
Psychiatry is a medical field which involves the diagnosis and treatment invention of mental health. In order to get a referral, you would normally need to go to your GP. However, you can also see a psychiatrist privately. There are various different types of psychiatrist, the most common one being a 'general adult psychiatrist'. There are other areas of expertise and these include childhood and adolescent psychiatry, geriatric psychiatry, learning disabilities and psychotherapy.
Psychologist
Psychology is a general term which is used to encompass all the various forms of knowledge, academic research and clinical practice which focuses on human behaviour. Technically, a psychotherapist, who uses talking therapy, is a psychologist, although I would tend not to use this generic term in the UK. In the UK, the term psychologist is protected by the British Psychological Society (BPS). A psychologist in the UK would normally refer to themselves as being a 'chartered psychologist' with a BPS. In order to become a chartered psychologist, one needs, first, to do a degree in psychology in an institution which is recognised by the BPS. There are also conversion qualifications, usually master's degrees, which are also recognised as meeting 'Graduate Basis for Chartered Membership' with the BPS. In order to get this 'Graduate Basis for Chartered Membership' one must have achieved at least a 2:2 in your first degree. Chartered psychologists normally also have a doctorate in a specialist field of psychology. Others, have appropriate teaching/postgraduate training under their belt or have taken additional society-accredited postgraduate qualifications and/or training. If you are seeing a psychologist for clinical treatment you will probably be seeing a clinical psychologist or a counselling psychologist. There are all sorts of other psychologists which one might come across, and these include: forensic psychologists, cognitive psychologists, sports psychologists, health psychologists, educational psychologists, neuro-psychologists, occupational psychologists, and those involved in academia. Chartered psychologists have the designated letters CPsychol after their name; in addition, one would either be an associate fellow (AFBPsS) or a full fellow (FBPsS).
Psychotherapist
The training to become a psychotherapist normally takes about six years. There are a huge number of different forms of psychotherapy. The term, 'psychotherapy', again is another generic term which encompasses a huge range of sub-categories: Here is a list of some of them:
Psychotherapy
Counselling
Brief Solution Focused Therapy
Psychoanalysis
Adlerian Psychotherapy
Jungian Psychology
Kleinian Psychotherapy
Integrative Psychotherapy
Psychotherapeutic Counselling
Psycho-Analytic Psychotherapy
Humanistic Therapy
Cognitive Behaviour Therapy (CBT)
Guided Self Help
Interpersonal Therapy
Mindfulness-Based Cognitive Therapy
Eye Movement Desensitisation and Re-Processing (EMDR)
Group Psychotherapy
Behavioural Therapy
Art Therapy
Body Psychotherapy
Existential Psychotherapy
Gestalt Therapy
Hypno-Psychotherapy
Object Relations Therapy
Psychodynamic Psychotherapy
Psychosynthesis
Transpersonal Psychotherapy
Transactional Analysis
In order to be recognised as a bona fidé psychotherapist in the UK, one needs to have trained with either a UKCP or BACP accredited training organisation. During the training, most schools insist that trainees go through psychotherapy themselves for a number of years. Psychotherapists have also gone a great deal of supervision – normally, for a period of at least two years.
David Kraft is an integrative psychotherapist and is accredited by the UKCP. He has worked in private practice for many years. David is a fellow of the Royal Society of Medicine and a member of council for the Section of Hypnosis and Psychosomatic Medicine (Honorary Secretary 2017-2019). David is also a member of council for BSCAH and on their Academic and Accreditation subcommittee. In addition, he is Honorary Secretary for the Mets and South Branch which is based in London, UK. With the Mets and South Branch, he is involved in teaching health professionals – doctors, nurses, dentists, psychologists, psychotherapist, counsellors, and allied health professionals.
David Kraft's integrative approach to psychotherapy combines a number of styles: his approach is tailor-made to suit the needs of each individual. Most notably, David combines psychodynamically-oriented psychotherapy with brief solution focused psychotherapy, hypnosis, and behaviour therapy. However, the overriding feel of his approach to psychotherapy is intrinsically humanistic.
David runs two successful clinics – one in Harley Street and the other in Enfield Town. If you wish to book an appointment in Harley Street, please ring (0207) 467 8564, where his secretary will take down some details and book you in for an appointment. If you like to see him in Enfield Town, you can phone him on his work mobile number which is (07946) 579645. The nearest stations to the Enfield clinic are Bush Hill Park or Southbury Station.
Enfield Psychotherapy & Hypnotherapy
70 Cosmopolitan Court
67 Main Avenue
Enfield
EN1 1GD
Enquiries: 07946 579645