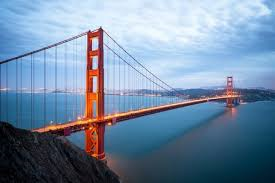 Author: David Kraft
The affect bridge is a hypno-analytic technique which is used to help people come to terms with maladaptive behaviour. This technique can be employed for a wide range of conditions. For example, it can be used in the treatment of anxiety, entrenched over-eating, trauma, anger, psychosomatic pain, depression, panic disorder and performance anxiety. In fact, this technique, if used appropriately, can be utilized in the treatment of a huge range of issues where the source of the problem is in the past. In the psychoanalytic context, analysts draw on present behaviour and find associations with past events. For example, a client might describe her feelings of being upset when she leaves a city during a holiday visit. When recalling this event to her psychotherapist, he might suggest the possibility that this may be due to the fact that she had to leave her family home in early childhood. And the idea is that, by making this connection, it bring this pre-conscious idea into consciousness; and, by analysing this association, it will help the client to gain further understanding of her mind, thus reducing the intensity of the emotion.
When using the affect bridge approach, the therapist encourages his client to relive the present experience in as much detail as possible. This is done in hypnosis. The client is also asked to describe her feelings—for example, remorse, shame, anger, fear, loneliness and so forth. Next, the therapist encourages his client to hold onto those feelings and to go back to a time in the past where she felt similar emotions. Again, she is asked to relive this event with as much verisimilitude as possible. Importantly, it is helpful here for therapists to ask their clients to outline problems that occurred in the past—for example, conflicts and mixed emotions, guilt and fear—and to bring these ideas back into the present, so that they can be discussed in greater detail in the consulting room. This is normally done out of hypnosis. By working through these issues, the client is able to come to terms with these past events and, to some extent, modify their present behaviour.
About the author
David Kraft is an independent psychotherapist who uses a range of modalities in his approach. For example, he uses behaviour therapy, solution-focussed brief therapy, psychodynamic psychotherapy, hypnosis, as well as techniques inextricably associated with psychoanalytic psychotherapy. David is a fellow of the Royal Society of Medicine (2004-present) and a member of council for the Section of Hypnosis and Psychosomatic Medicine (2014-present). For a number of years, he has been involved in teaching hypnosis to doctors, psychologists, dentists and nurses. He is a member of council for the British Society of Clinical and Academic Hypnosis (2014-present) and, in addition, he is Treasurer for their National Council (2019-present). David is actively involved in academic research, and he published over 30 papers on subjects relating to psychotherapy integration and hypnosis in clinical practice. David has two practices: one in Enfield and the other in Harley Street. He also offers home visits in London and in the home counties.
Appointments and enquiries: 0207 467 8564