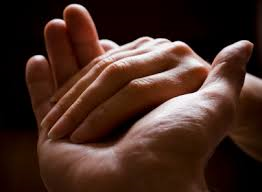 As far as London Psychotherapy is concerned, there is no touching whatsoever in the consulting room. The only exception to this is when shaking someone's hand. There are therapists, however, who do use touch their clients during the therapy work. It is important to note that this tends to be just the touch of the client's hand or shoulder when setting up an anchor. An example of this is when setting up a 'clenched fist' anchor (Stein, 1963). When using hypnosis, it is important to warn the patient that you are going to do this first; if this is not done, it may have the effect of startling your client. Indeed, nurses and doctors often have to touch their patients during examination, and it is always good practice to tell the individual that you are going to do X or Y before you do it. Some nurses use 'healing hands' in their therapy work and this is another example of how touch can be utilized in clinical practice.
About the author
David Kraft is an integrative psychotherapist with a great deal of experience. His approach is eclectic and he draws on various styles of psychotherapy. In the consulting room, David adapts his therapy to suit the intrinsic needs of his clients—sometimes, his approach is more analytical, while, at other times, he will utilise techniques associated with behaviour therapy. He also employs hypnosis in his work where indicated. A fellow of the Royal Society of Medicine, and member of council for the Section of Hypnosis and Psychosomatic Medicine, David has taught hypnosis to a number of doctors, dentists, nurses and psychologists. Indeed, he has co-written courses with Leon Gevertz with the London Branch of the British Society of Clinical and Academic Hypnosis. David has also published over thirty papers in the academic literature. He has practices in the west end and in Enfield Town.
For enquiries and appointments, please ring David on 0207 467 8564/07946 579645.