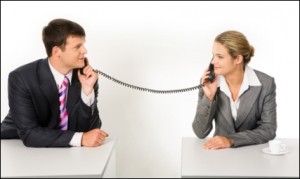 If you are an individual or a manager of a company, you will know that stress and anxiety can cause huge problems both at work and at home.
London Hypnotherapy UK, in association with London Psychotherapy, offer telephone psychotherapy sessions at a competitive rate. Single sessions can be booked on: 0207 467 8564 appointments last for 50 minutes and cost £80.
We also offer a care package to individuals and companies throughout the UK. During the first consultation, we will assess your individual needs and then organize a care package of 6 to 12 sessions. The consultation session is of an hour's duration and also costs £80, while the care package, with its discounted rate, can be organized as follows:
Care Package 1
6 sessions X £70 = £420 total
Care Package 2
12 sessions X £70 = £840 total
To book an appointment click here.
[For the purposes of this web page, the term 'telephone psychotherapy' will be synonymous with 'telephone counselling'].
What is telephone psychotherapy and how does it work?
In the United States, there are a number of organizations which have been set up to help people come to terms with emotional and other psychological problems. Many companies suffer when a member of staff is not working to his or her potential. There is often ill-feeling in the work place, and, as a result, Managing Directors often lose out on important financial deals.
In the UK, it has become increasingly difficult to get psychological help. GPs often prescribe medication in the first instance and, even if they do recommend some kind of psychological assistance, there are long waiting lists to meet professionals. In addition, on average, people are working longer hours and have little time during the day for themselves.
So this is how it works. If a senior member of staff notice that a member of his team is suffering, he or she can phone London Psychotherapy and ask for a telephone care package.
Is telephone counselling effective?
David Kraft set up this telephone counselling service in 2008. Telephone counselling, or telephone psychotherapy, doesn't work for everyone. It is clear that some people prefer to meet their therapist in person; that being said, this service has been helpful for hundreds of individuals needing psychological support. In addition, this form of treatment has also been shown to be effective in the academic literature.
The reasons for this are as follows. First, people who have busy lives—children to look after, a heavy work commitment and social life—are simply unable to travel for psychotherapy. And, it is not only the fact that one has to spend one hour out of the day for the therapy; one also has to travel to and from the consulting room. Secondly, the same people who are busy during the day often feel that they are, in some way, out of control. When you are a parent, unexpected problems occur and these issues can occur at any time—day or night. However, by contrast, a telephone appointment can put you back in the driving seat: it can provide you with immediate psychological support when you need it. This service is also helpful for people who are housebound or disabled, as well as agoraphobic patients who are uneasy about leaving the house. Needlesstosay, with the latter, the idea of the treatment would be gradually to increase the individual's ability to go further away from the comfort of the home. In addition, some parents are unable to leave the house because they need to find babysitters to look after their children. In this instance, telephone counselling is an excellent option. Finally, telephone psychotherapy is helpful for those who leave far away from London. Having telephone counselling will mean that you can have top quality therapy from a Harley Street specialist in the comfort of your own home.
There is a growing amount of evidence to support the use of telephone psychotherapy in treatment. The following two studies give some indication of its efficacy in treatment:
Bower, P., & Rowland, N. (2006). Effectiveness and cost effectiveness of counselling in primary care. Cochrane Database Systematic Review, 3.
Kolt, G. S., Schofield, G. M., Kerse, N., Oliver, M., & Garrett, N. (2006, January). Getting older adults more active: The effectiveness of a primary care telephone counselling intervention. In Australian Journal of Psychology (Vol. 58, pp. 154-154).
Why have telephone counselling with London Psychotherapy?
London Psychotherapy, in association with London Hypnotherapy UK, is slightly more expensive than some other organisations. However, unlike many other telephone counselling services, who often get volunteers to answer the telephones, we only employ registered psychotherapists, counsellors and psychiatrists. In the first instance, you will have the option to set up a session with the Managing Director, David Kraft; but, if he is busy, and you need to speak to someone else, he will set up a consultation with another therapist. As a result, you will not have to wait too long for your first appointment; indeed, in many instances, you will be able to book a session for the present week. Further, individuals will have the same level of support and confidentiality as with a face-to-face counselling session. In the first instance, you will be offered a care package which normally comprises 6-12 sessions; however, you can also book one session on its own.
Is there a waiting list?
Generally, the waiting list is very short and, in some instances, you can get an appointment the next day. You will rarely have to wait more than a week for an appointment.
How much are telephone consultations?
£80. However, if you pay for six or twelve sessions in advance, the cost of each session is £70.
What are the benefits of telephone psychotherapy?
Knowing that you can get psychological support without having to wait for a GP referral can be extremely empowering. If you are busy, or simply can't get out of the house, you can book a session and speak to a qualified professional in the comfort of your home or at work.
Is telephone psychotherapy similar to telephone counselling or coaching?
There are many links between counselling and psychotherapy. The main difference is that psychotherapy often involves more psychodynamic analysis. Telephone psychotherapy is not coaching; however, from time to time, some coaching is involved in the process. It is important to remember, however, that the aim of the psychotherapy is to put you in control of the way you feel, think and behave.
Can I afford Telephone Counselling with London Psychotherapy?
Telephone Counselling is extremely good value for money, and this is because the overheads are kept to a minimum. Our service offers flexible counselling and all you have to do is to pick up the telephone. You can also go and see your counsellor in person if you feel that you want a face-to-face session; this option is possible with most of the therapists who work for London Psychotherapy/London Hypnotherapy UK.
I am an individual needing psychological help. What do I do?
The first step is to ring 0207 467 8564 for an appointment. You can also ring 07946 579645. You will then be given the opportunity to talk about the presenting issue and to book a session. Please pay for the session or the care package in advance. It is recommended to pay for the session on the day of the appointment: this can be done by electronic transfer. During this free consultation, the counsellor will talk about the therapy and the techniques that may be used in the treatment. Some telephone counselling will include behavioural techniques and homework assignments akin to Cognitive Behaviour Therapy. The background information will help you both to decide how many sessions are needed. However, it is important to note that the number of sessions can be re-negotiated at any time.
Can you help me with my problem? I think that I may need telephone counselling.
We treat a number of conditions and problems. These include bereavement, anxiety, stress, phobic anxiety, relationship problems, giving up smoking or alcohol, sexual problems, sleeping disorders, eating disorders and many other conditions/problems.