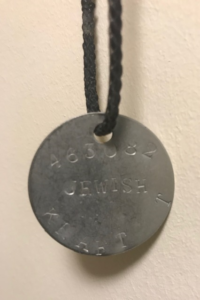 *****Reduced rates on psychological support for the military*****
London Psychotherapy and London Hypnotherapy UK is committed to helping the military. David Kraft has had a long history of helping military personnel in the UK. If you are presently serving in the forces or you are a veteran, you will be in good hands. You can book a psychotherapy session on your own, rather than having to go through your GP or Commanding Officer; and, in addition, David offers reduced rates for military or ex-military personnel. Sessions in Harley Street are reduced, and you can also go to the Enfield Clinic, in North London, which is significantly lower in price.
Many veterans suffer when they come back from military service. And, whether they have fought in combat or not, it is inevitable that they will have come across pain and suffering in many forms. Some individuals develop psychological problems associated with Post Traumatic Stress Disorder (PTSD), while other servicemen and women complain of general trauma. Common complaints include: anxiety, stress, an inability to deal with simple tasks, feelings of worthlessness, weakness, anger, panic attacks, an inability to defend one's self in social situations, obsessional behaviour, compulsions to help other people, an unhealthy fixation on order, self neglect, thought intrusions and dissociation. The above list is not a complete set of psychological problems associated with the military; however, it does represent a set of complaints that I have come across time and time again when dealing with military personnel.
Interestingly, many veterans, even if they are struggling with various aspects of civilian life, are still able to cope extremely well in crisis situations. And, especially with veterans who have been involved in military action, often what they find most difficult is re-engaging with their families and friends, and coping with 'normal life'. David uses a combination of psychotherapy, behaviour therapy and hypnotherapy. He has found that this combined approach is helpful for getting veterans re-integrated into society. David has also worked well with military personnel on active service in this country.
For an appointment or general enquiry, please call 0207 467 8564 or 07946 579645.