Where can I get Hypnotherapy in Enfield?
Dear Dr David Kraft
I am looking for a hypnotherapist in Enfield who can help me with my fear of rats. I can't go to a hotel without checking thoroughly for rats in the bedroom. I have rat phobia. I hate rats more that the man in 1984, Room 101. Last time I went away, after I had finished checking for rats. I had three rats traps put near my bed and poison put down. I did this to make absolute sure that I won't come in contact with a rat. As you can see, it is really affecting my quality of life. SOmetimes I imagine rats coming into my room and waking me up. This is the worst fear of all. Being woken up by a nibbling rat. Ahhhh. Thanks
****
Dear ****
You can contact #Enfield #Psychotherapy and #Hypnotherapy by going to the website or by phoning me on 07946 579645. Sessions in #Enfield are £100 for 50 minutes, although I do offer reduced rate between £80 and £95. Here is the website:-
https://www.londonhypnotherapyuk.com/glossary-enfield-psychotherapy/
Many thanks
David Kraft
Where can I get psychological help, psychotherapy or counselling in Enfield
Dear Dr David Kraft
I have been suffering from depression for many years. In fact, ever since my boyfriend left me. I miss him so much and want to get back with him. I saw him in Enfield Town going shopping near the market and burst into tears, and he saw me. I felt so week and useless like a dirty rag. I went to my GP and he offered me anti-depressant medication. What? There is nothing wrong with me! I am depressed because I am lonely and miss my X; the drugs won't help me. I have friends near me in Enfield who have taken these drugs and feel numb. I want to be alive. I asked my GP for psychotherapy or counselling whatever it is) and there is a 6 month waiting list for CBT. I looked at the internet and I am so confused. I want to be helped by someone I trust in my own way. I feel that 6 sessions are CBT is too prescriptive and too rushed.
Thanks
****
Dear ****
I can certainly see you for psychotherapy in Enfield Town. Sessions here are much cheaper than in Harley Street and I can see you without a GP referral.
Please ring 0207 467 8564 or 07946 579645 for a session, and, in the meantime look at my website on the Enfield Psychotherapy page. This will give you so important information about my services.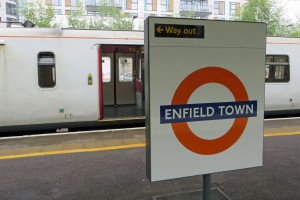 David Kraft
UKCP Registered Psychotherapist
Hypnotherapy in Bush Hill Park, Enfield Town.
Dear Dr David Kraft
I am suffering after the death of my mother and uncle and don't know what to do about it. I miss them so much and I am in a relationship just because I need someone near me, not because she is right for me. I would like some hypnotherapy and psychotherapy in Enfield. How much does a session cost? Many thanks.
****
Dear ****
Sessions are £100 for 50 minutes. I also do concessionary rates for the unemployed and retired persons. Reduced rates are normally between £80 and £95.
David Kraft
London Hypnotherapy UK, London Psychotherapy and Enfield Psychotherapy
IAPT in Enfield and getting psychotherapy or psychological support.
13th of December 2016
Dear Dr David Kraft
I am fed up with IAPT. Improved nothing! I can't get any psychological help from my GP and the waiting lists are horrendous. As it stands, I am going to have to wait 6 months for CBT and then I only get a maximum of 12 sessions and probably only 6 unless I am really bad at it. And I want to get better in my own time. Soon but not with a time limit. I need a psychotherapist too. Can I book a session with you in Enfield? Thanks.
Dear Sir
Of course. Ring 07946579645 for an appointment.
David Kraft
Enfield Psychotherapy
13 November 2016
Dear David Kraft
I would like a psychotherapy session in Enfield. Do you do home visits?
Dear ***
Yes, I do. Please ring 07946 579645 for an appointment.
Home visits in Enfield are £120. But I offer discounts.
David Kraft
Can I get psychological treatment anxiety privately in Enfield?
Dear David Kraft
I need to book a psychotherapy or hypnotherapy appointment for my anxiety which is bordering on social phobia. But I want to see you in Enfield because it is cheaper. Do you offer discounts?
Thanks
Dear Madam
I can certainly help you. Please ring 0207 467 8564 for a session in Enfield. I offer discount for the unemployed, retired, those who are short of funds and for block bookings. Sessions in Enfield are normally £100. But I can offer sessions for £80-£90 depending on circumstances.
David Kraft
Dear Dr David Kraft
12.12.2016
Dear David Kraft
I understand that you are a psychotherapist. I would like to book a session for December 30th 2016 in Enfield. I need psychotherapy for my fear of plants. I have plant phobia. I have been like this since I was age 8. Can you believe it?!
Many thanks
*******
Dear *******
I look forward to seeing you for psychotherapy.
Please book an appointment with my secretary on the following 'phone number 07946 579645. Alternatively, you can ring my secretary in Harley Street on 0207 467 8564.
David Kraft
Need psychological help for phobia in Enfield
9th of December 2016
Enfield Town
Dear Dr David Kraft
I need some help. I have been suffering from driving phobia for many years. It centres around driving on dual carriageways and on the motorways. I read on your website that you use an approach called systematic desensitization. Would I be a suitable person to try that technique. I also understand that you use hypnotherapy. Wow. I need some of that. I would like to come and see you at your Enfield Clinic. I also want to see someone who is a qualified psychotherapist. I live in Finchley and, although it is a bit if a treck in the rush hour, which seems to be most of the afternoon nowadays, I can get to you in about 30 minutes. I also have a couple of friends in Enfield who I could go and visit afterwards or beforehand. I think that it would be best to see you in Enfield because Harley Street is too expensive for me. I do work in town, near the West End, but it is too much money for me to spend on therapy. I noticed that I have been suffering from driving phobia for about three years but that it got worse last summer when I had a panic attack on the side of the road. Please help. Let's book a session in Enfield for next week.
Dear *****
I can certainly see you next week. Please ring 0207 467 8564 for psychotherapy appointment in Enfield.
David Kraft
Can I see you for psychotherapy in Enfield?
Dear Sir
I need to come and see you for psychotherapy in Enfield. What is IAPT?. It does not seem like 'improved psychological services'. I can't get psychological help for love nor money and this in itself depresses me. They have lost it in this country. Everyone is so stressed and the services get worse and worse. The underground gets more and more packed and louder. Every one is so stressed and we all speak to customer services departments and automated messages. No wonder people are so negative and angry all the time. And I am one of them. And there are no psychotherapists available on the NHS!! I need to have psychotherapy and need to be near where I live which is on the outskirts of Enfield, near Winchmore Hill. I saw a lady psychotherapist in Enfield last year and she made me worse. She nit-picked at all my fears and made me feel worse about myself. I need a platform in which I can work through all my problems. I am fearful in social situations. I have not had a girlfriend for about three years and I can't sleep at night. I am also moving house to somewhere a bit quieter, but still in Enfield. Can you help? I have been living here for about ten years. I like the fact that I can get from Enfield Town to Liverpool Street in about forty minutes. There are lots of trains from Enfield Town and Bush Hill Park. The train service from Winchmore Hill is also decent, but I am fearful of public transport and this needs to be sorted out too. And I hate tannoys so much.
Thanks
Thank you for your enquiry. My approach to psychotherapy is both non-judgemental and controlled by you. I look forward to seeing you for psychotherapy in Enfield.
David Kraft
UKCP Registered Psychotherapist
Where can I get hypnotherapy for my Panic Disorder in London
December 2nd 2016
Dear David Kraft
I found you website on line and hoped that I can get to see you. I suffer from panic attacks but they are so random. I went sky diving the other day and had no problems, but last week I went to a revolving restaurant high up and had a panic attack in the middle of my meal. I can't stand it. It is like a demon attacking me. I have a sense of impending doom and think that I am about to die or have a heart attack. I have read all the literature on the subject and it all points towards the same thing–panic attacks and panic disorder.
I am so confident in all other areas of my life and then this happen 6 months ago. Can you help?
I hear that hypnotherapy can help people with this disorder. There. I said it. I have a disorder. I don't like the idea of going to see a psychotherapist but I have to come to terms with what I have got. My mother went to see a hypnotherapist with her spider phobia. A friend of mine, *****, went to see a psychologist who used hypnotherapy to help her to give up smoking. Both were successful. How to I get a referral? Thanks.
Dear ********
I can see you in Enfield (North London) or in Harley Street (the West End), and you can book a hypnotherapy session directly with me. Panic disorder and agoraphobia, which is sometimes related, are often very selective disorders. I can help you to achieve results that you need in a shorter time frame using hypnotherapy.
David Kraft