Telephone Counselling: a Solution to getting Psychotherapy or Counselling during the Coronavirus Outbreak.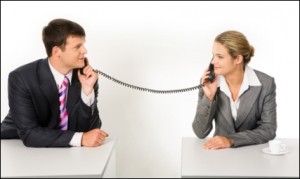 #Coronavirus has affected the whole population of the world in some shape or form, and getting psychotherapy is no exception. Over the last two weeks, I have had a huge number of people phone me, desperate for therapy but worried about going out. And soon, presumably, we will be forced to stay in our home or at least strongly advised to stay in solitude. This is going to be a difficult time for everybody of the next few weeks. Most people crave social interaction and this virus has put a stop to almost all social events.
0207 467 8564 (General Enquiries)
07946 579645 (Work Mobile)
Thankfully, I do offer Zoom and other #videopsychotherapy. I have also offered #telephonecounselling for a number of years, and this is most effective when it is combined with homework tasks, behaviour techniques and reframing. It is not advisable, however, to do hypnotherapy on a conference video call. However, the way round this is to act out the hypnosis technique over the phone and then practise it in your own time.
For more information of telephone counselling, click Here.
#EnfieldPsychotherapy #enfieldcounselling #enfieldpsychologist #enfieldpsychotherapist #MINDinEnfield #mentalhealthenfield #anxietyenfield  #psychologicalsupportfornursesnorthlondon #telephonecounsellingduringcoronavirus #TelephoneCounsellingLondon
 Clinics: Harley Street; Enfield
Toning Down the Coronavirus: A Fatalist Psychotherapist's View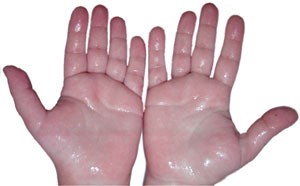 I have to say that I am not impressed with the way that the media have covered this topic. I believe that they have hyped this phenomenon and it has certainly penetrated global media, political and scientific platforms.
Compared to the outbreak of, say, Middle East Respiratory Syndrome (MERS) or Ebola, there has been a rapid and well-coordinated response – epidemiologists, researchers and public health and funding agencies have worked together to reduce the spread of 2019-nCoV. Now, compare this to the Ebola outbreak when the Chinese government were accused of being slack in dealing with this problem. However, the news and, particularly, social media have also been unprecedented—Chinese whispers? In fact, they have been relentless. Indeed, in the social media domain, articles have included statements from academic articles which have over-exaggerated and overstated the strength of causal inference. Stories of evacuation, quarantine and the eating of Chinese bats have added to this hype. This has also caused some xenophobia and racism amongst some Brits, and this has led to racist verbal and physical attacks on some Chinese in the UK. In fact, the WHO warned recently against, 'unnecessary unhelpful profiling of individuals based on ethnicity'.
Moreover, the volume of articles (including posts and cartoons) reporting Coronavirus makes it impossible to collate, analyse or cross-reference existing scientific data. What this does, of course, is fuel speculation and exaggeration, leading to mass hyperchondriasis. The media have focussed its attention now on this virus, rather than on Brexit.
People tend to be frightened about what they don't know, and it is these unknowns which fuel fear. For instance,  how many people left Wuhan before the lockdown were incubating the virus?
According to figures recorded on 10th of February, there had been 118,347 and 4,267 deaths reported to WHO. It is true that some patients remain in intensive care, but the overall mortality rate is 1.4%. The average age for someone to die with this virus is 79%. There is no evidence to show that 2019-nCoV spreads more rapidly than the flu or has a higher mortality rate (Rodrigues-Morales, 2020).
Book a counselling appointment
HERE
.
In conclusion, I believe that we should help to reduce all this hype and hysteria surrounding Coronavirus, certainly at this stage. The media tends to focus on doom and gloom. But, as a health professional, I can focus on the networking that has been done so far on this virus, and other altruistic measures. For example, vaccine developments and public health measures have been put into place so far and these are becoming more effective each day. Diagnostic tests have also been developed over the last month and these have been shared outside the UK and the US. As a psychotherapist and counsellor, the most important thing that I tell my clients to do is to not panic. We have had pandemics and epidemics before; the only difference here is the fact that this one has been reported on over and over again. People have been brainwashed and have over-reacted. Let's be sensible, wash our hands and keep healthy.
David Kraft
is a well-respected psychotherapist in the Enfield area; he also has a practice in Harley Street, London.
#enfieldpsychotherapy
#coronavirusenfield
#northlondonpsychotherapy
#psychotherapistenfield
What is a School Street and how does this help to Reduce Stress and Anxiety for Teachers and Parents?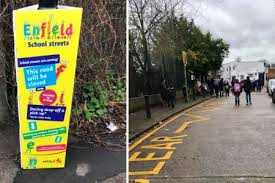 Two weeks' ago, two 'school streets' opened. So what is a 'school street'? A school street is when the roads surrounding the school close. This means that the whole of the area surrounding the school is free from traffic; as a result, when parents come to pick up their children from school, there is reduced pollution and there isn't nearly the same amount of stress and anxiety. In most areas in north London, parents drive as close as they can to the school at pick up time: this causes pollution and congestion. In fact, many teachers point out that it can become dangerous on the streets with so many cars on the road. However, this is not the case in a 'school street'. From Monday to Friday, during term time, only pedestrians, cyclists, permit holders and residents are allowed in the roads immediately adjacent to the school. So far, there are two schools which have signed up to this new scheme in the Borough of Enfield – namely, Oakthorpe Primary School, Palmers Green, and St Monica's Catholic School near Southgate.
These schemes help to forge a more harmonious atmosphere in the local area, and they are extremely important to both children and parents. They also help to reduce stress for local teachers who are duty outside the school at the end of the day. The idea is that pupils also take up other forms of active travelling – cycling, walking, jogging and so forth. This scheme has all sorts of benefits for well being and the environment. Indeed, Climate Action Enfield is making further plans to reduce carbon monoxide in Enfield. As a psychotherapist, I often meet parents and teachers who are plagued by stress and anxiety particularly when it comes to home time. Many parents have to leave half an hour early in order to pick up their children. And teachers who are on duty—and this includes form tutors in the primary school setting, who cannot leave until they know that all their pupils are safe—really suffer at the end of the school day. This causes stress and anxiety at a time when teachers should be recovering from a hard day's work. This new scheme is an excellent attempt to remedy this situation, and it is hoped that similar 'school streets' will appear in the rest of the Borough of Enfield.
Appointments: 0207 467 8564 (General Enquiries) 07946 579645 (Work Mobile)
Enfield-based psychotherapist, David Kraft PhD, offers reduced rates for teachers. For more information on counselling/psychotherapy for teachers, click here.
#EnfieldPsychotherapy #enfieldcounselling #enfieldpsychologist #enfieldpsychotherapist #MINDinEnfield #mentalhealthenfield #anxietyenfield #psychologicalhelpinenfield #psychologicalsupportfornursesnorthlondon
Therapist for the Stars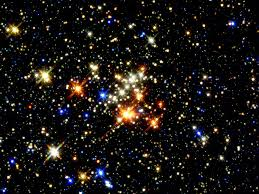 Last month, TV presenter, Caroline Flack, committed suicide just weeks before she was due to appear in court. She had been accused of assaulting her boyfriend and this, together with mass media coverage, had had a terrible effect on her mental health. Caroline Flack, who was brought up in Enfield, north London, won the 12th series of Strictly Come Dancing in 2014. A member of her family asked the press to be respectful and provide them with some time away from press coverage to grieve her death. However, as per usual, the press continued to write article upon article making assumptions about the situation prior to the suicide. Caroline is the third contestant in the dating show to have committed suicide; surely, questions have to be asked about the effect of mass, targeted media coverage of these celebrities. Mike Thalassitis and Sophie Graydon also complained that the media made up terrible lies about their lives and, the problem is that readers tend to believe what is written. This can make celebrities feel isolated, unprotected, let down and vulnerable. This leads to feelings of hopelessness, depression and anxiety amongst many other psychological conditions. Some people can cope with media attention but, for others, particularly when what is being said is not kind, find it more difficult. This can lead to drug abuse, over-eating or under-eating, alcohol addiction, and other maladaptive behaviours. Joshua Anthony has gained over half a million signatures in the attempt to make changes to the way that the media reports public figures like Caroline Flack. Let's see what happens…
For more information on psychotherapy, call David Kraft on 0207 467 8564.
David Kraft is a well-respected psychotherapist. Based in Harley Street, he also has a private practice in Enfield. Some celebrities know him as 'the therapist for the stars'; however, this is not widely known, because all his clients tend to keep their therapy secret; and, indeed, confidentiality is of paramount importance.
#EnfieldPsychotherapy #enfieldcounselling #enfieldpsychologist #enfieldpsychotherapist #MINDinEnfield #mentalhealthenfield #anxietyenfield #psychologicalhelpinenfield #psychologicalsupportforcelebrities #therapistforthestars