Enfield IBS Clinic 0207 467 8564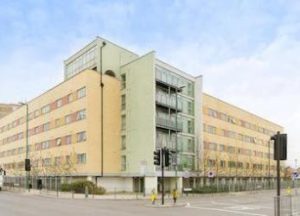 If you are suffering from irritable bowel syndrome and need immediate treatment, contact Enfield Psychotherapy & Hypnotherapy. The most important thing to do before ringing for treatment is to make sure that there is no anatomical reason for the bowel problems. If your specialist has confirmed that you are suffering from IBS, you can begin hypnotherapy treatment straight away.
Symptoms
People who suffer from IBS usually complain about a number of complications. These include bloating, feelings of incomplete defecation, diarrhoea, constipation and abdominal pain. Psychotherapist, David Kraft, uses the Manchester Model of treatment which involves a combination  of gut-directed hypnotherapy, diet control and the use of the river metaphor. He also uses psychodynamically-oriented psychotherapy in treatment as appropriate.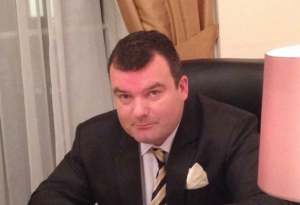 Appointments: 0207 467 8564/07946 579645
David Kraft PhD
Enfield Psychotherapy & Hypnotherapy
Enfield IBS Clinic
Enfield Phobia Clinic 0207 467 8564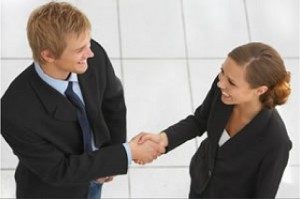 Enfield Phobia Clinic is a specialist service for people who suffer from phobias. David Kraft is an integrative psychotherapist who has specialised in the treatment of phobic anxiety for many years. Indeed, he and his father, the late Dr Tom Kraft, wrote a number of papers on the treatment of phobias. The basic technique employed is systematic desensitization (Kraft & Kraft, 2010). The principle behind this technique is as follows. When people get anxious, they associate the phobic stimulus with loss of control, and there is a range of associated physiological responses that people experience when they are anxious – increased heart rate, feeling faint, sweating, depersonalisation, shaking, feeling nauseous, and so forth. The first stage in the systematic desensitization is to learn the ability to relax. The reason for doing this is that if you pair a potentially fearful situation with relaxation, after practice, it will become more and more difficult to experience fear and/or panic. The therapist will then ask you to provide a list of potentially anxiety-provoking situation involving your feared object, animal or situation. In driving phobia, foe example, this might look something like this.
1 Driving near home in the daylight
2 Driving at night
3 Driving away from home
4 Driving on a main road
5 Driving on the motorway
6 Driving on the motorway on my own
In the hypnosis, the idea is to work through these potentially anxiety-provoking situations step by step: on each occasion, the therapist will reinforce feelings of relaxation while practising each scenario. Most therapists will then encourage you to practise these scenarios in real life after each session. The most important thing here us that you work really slowly.
How do I book a session?
Ring Enfield Phobia Clinic on 0207 467 8564/07946 579645.
Enfield Phobia Clinic is a specialist partner of Enfield Psychotherapy & Hypnotherapy.
There is a huge list of phobias. Here are a few of them:
Dog phobia
Snake phobia
Agoraphobia
Height phobia
Bird phobia
Spider phobia
Needle and injection phobia
Dental phobia
Blood phobia
Thunderstorm phobia
David Kraft
Enfield Depression Clinic 0207 467 8564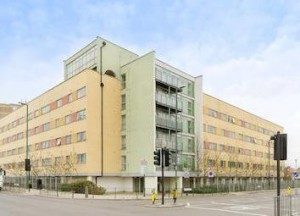 Depression  is the most common psychological problem worldwide. In 2014, 19.7% of adults over the age of 16 showed signs of depression and/or anxiety. This rate was about 3.5% higher amongst females compared to males. In this day and age, certainly in the UK, living has become more chaotic, louder and stressful during the day. We are constantly bombarded by adverts and have very little control of British Industry – that is to say, dealing with the various companies that provide us with service. Depression is rife, and in severe cases this can have a huge impact on our well being.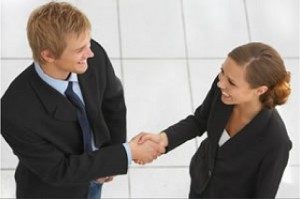 In order to get psychological help, usually one goes to the GP and he will either put you on a long waiting list or prescribe you antidepressant medication. If you are looking for immediate treatment, one could consider Enfield Psychotherapy & Hypnotherapy. This service was set up in 2014 to help doctors deal with difficult cases of depression at the local hospitals. In order to book a session, simply ring 0207 467 8564. The Enfield Psychotherapy clinic is opposite the Travel Lodge on the A10 between Edmonton and Southbury. The nearest stations are Bush Hill Park or Southbury Station.
David Kraft PhD, Enfield Psychotherapy & Hypnotherapy
Weight Loss Hypnotherapy Enfield 0207 467 8564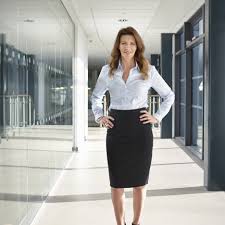 If you are looking to take off weight, one of the best ways to do so is to use hypnotherapy. David Kraft is a specialist psychotherapist who has helped a huge number of women and men take off weight. The basic strategy employs a combination of hypnotherapy, exercise and diet. During the hypnotherapy, you will ask to visualise what weight you want to be in the future and to see yourself as that person. The idea is that the hypnotherapy will help you to effect the lifestyle change which is right for you.
Appointments: 0207 467 8564
All the people who come to see David at his clinic are different. Some have one session and go on their way, eating more healthily straight away. Others book a block of sessions – say, 6 appointments – and they tend to see an immediate effect, and then embark on a more long-term weight loss programme. There are others who come from time to time for a top up after they have taken off a significant amount of weight. This process does not work for everybody; indeed, the most important aspects of this work are one's willingness to work in this way, and rapport.
The clinic is in Bush Hill Park, Enfield. The block is an office/residential block off the A10, opposite the Travel Lodge.
Counselling for Teachers in Enfield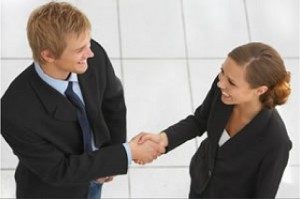 Teaching has never been an easy profession. Working with children – sometimes, thirty at a time – can be extremely stressful, even if they are well behaved. And nowadays, there are more and more difficult children to deal with in the classroom. On top of this, there are the pressures of dealing with the intrinsic needs of all the students – some are gifted, some of them are not being challenged, and some have learning problems or behaviour issues. And then there are further pressures – deadlines, reports, marking, dealing with parents, monitoring and assessment for learning.
Services offered
Counselling
Psychotherapy/Psychoanalysis
Hypnotherapy
An ex-teacher himself, David has been working with teachers for many years. The approach is tailor-made to suit the needs of each individual. Usually, teachers go to see him at his Enfield practice. The consulting room is warm and friendly; in fact, David has designed it to look like a lounge rather than a clinic. There is a lift and plenty of parking space nearby. Other teachers prefer to see David at their school. David offers a specialist service for teachers and reduced rates using the code AROSA-TEACHERS-80.
For an appointment, please call 0207 467 8564/07946 579645
Counselling for Teachers 0207 467 8564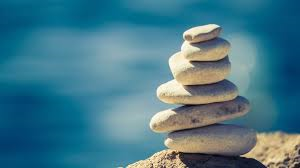 Teaching can be one of the most stressful jobs in society today. The pressures on teachers in this day and age can be huge, and many individuals take work home with them every night and constantly think about lesson planning, marking and other pressures at work. Teachers take a lot of pride in their work. And, sometimes, this attention to detail and moral code are taken for granted. Indeed, sometimes, teachers are their worst enemies and they expect too much of themselves, day after day. And then there are of course line managers who are sometimes equally stressed and put further pressures on their staff, by delegating and asking for more and more reports. Teaching can be a very difficult thing to handle, especially when there are additional pressures at home.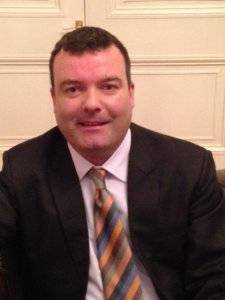 David Kraft is an experienced psychotherapist who has worked with a number of teachers in the past. An ex-teacher himself, he has a very through understanding of school dynamics – reports, marking, line managing, monitoring, feedback, insets and so forth. If you need some help and support for issues at school or at home, please contact him for more information.
David Kraft has a clinic in Enfield and sees clients from all over London. Sessions in Enfield are £100; however, he does offer a concessionary rate for teachers. Using the code below, you, as a teacher, whether you are currently employed or not, are entitled to this discount from the beginning to the end of your treatment.
Discount code for teachers: AROSA-TEACHERS-80.
David Kraft
70 Cosmopolitan Court
67 Main Avenue
Enfield
EN1 1GD
Secretary in Harley Street – 0207 467 8564
Work mobile and Enfield Appointments – 07946 579645
Where can I get bereavement counselling in Enfield?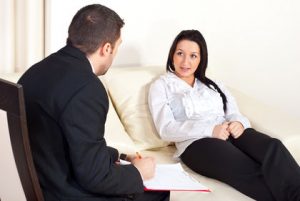 There are lots of bereavement therapists who work with the council but they tend to be volunteers. If you want professional support from a trained UKCP/BACP counsellor, please ring Enfield Psychotherapy for an appointment.
Appointments: 0207 467 8564
When you lose a friend, member of the family or a loved one, sometimes talking to close friends is not enough. In these instances, it is important to talk to a trained counsellor. In fact, hospitals and hospices often advise that people should see a professional when they lose someone very close to them. There are many stages to grief – shock and denial; pain and guilt; anger and bargaining; depression, reflection and loneliness; the upward-turn; acceptance and working through problems and moving forward. Some people go through all of the above stages while others are able to move forward more quickly.
David is an experienced psychotherapist and counsellor and has worked with a huge number of individuals suffering from grief. He has also worked as a bereavement counsellor for many years. For an appointment , please ring 07946 579645. The clinic is in Enfield opposite the Travel Lodge. There is plenty of parking space and a lift to go up to the clinic. The consulting room is friendly and warm.
David Kraft PhD
UKCP Registered Psychotherapist and Counsellor
70 Cosmopolitan Court
67 Main Avenue
Enfield
EN1 1GD 
07946 579645