How to find Enfield Psychotherapy & Hypnotherapy 0207 467 8564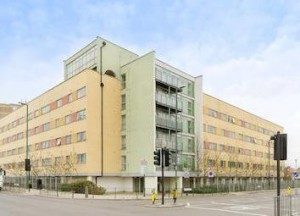 The entrance to Enfield Psychotherapy (see above)
Address:
Enfield Psychotherapy & Hypnotherapy
70 Cosmopolitan Court
67 Main Avenue
Enfield
EN1 1GD
Enfield Psychotherapy and Hypnotherapy is a registered clinic for psychological treatment, and the therapist offers counselling, psychotherapy as well as hypnotherapy. The clinic is run by psychotherapist, David Kraft PhD. The Enfield clinic is easy to find. However, some people have had problems finding the place on the first session. The building is called Cosmopolitan Court and this houses a number of offices and flats. It is painted in a number of colours –  terracotta reddish-orange, buff yellow, pistachio green and white. The building is on the corner of the A10 (the Great Cambridge Road) and Main Avenue. The problem is that a lot of people who rely on satellite navigation get lost and the reason for this is that the technology often takes them to the local primary school or Ayley Croft. This is not too much of a problem because these locations are just around the corner, but it can be misleading.
This is how to find Enfield Psychotherapy. Go along the A10 towards Edmonton and turn right at the Travel Lodge. Cosmopolitan Court is directly opposite the Travel Lodge. When you arrive, please press number 70 and hold down the call button. If you arrive early, the concierge will let you in, unless he is doing jobs around the site. The concierge only works Monday to Friday 9am-6pm.
To look at a video of how to find my clinic, please clink on the following link:
So why have psychotherapy at the Enfield clinic? 0207 467 8564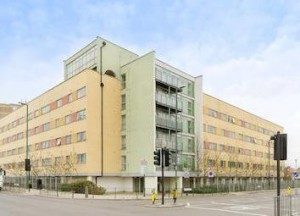 The most obvious answer to this question is the fact that Harley Street is more expensive. Sessions in town are at a set price (£170) and, unless you have this sort of cash each week, it can be difficult to afford treatment. David does offer discounts to the retired, those on benefits, students as well as the military and ex-military. However, sessions are still £150 or £160 a session in Harley Street. Psychotherapy and counselling at the Enfield clinic is much more reasonable. The basic fee for sessions is £100. However, again, David does offer concessionary rates for the same groups of people above. There are also concessionary rates for nurses and students. Concessionary rates are normally between £80-£90. The concessionary rate for nurses requires the following code: AROSA-NURSES-80-90.
Enfield Psychotherapy & Hypnotherapy
The next reason for going to the Enfield practice is that you can be more flexible about session times. The Harley Street clinic gets booked up very quickly and, in order to book a session, one normally has to telephone a week in advance. By contrast, often, one can book a session at the Enfield clinic a day before. David does offer sessions at the weekends at both clinics; however, again, one is much more likely to get a slot at late notice if you ask for an appointment in Enfield.
If you need psychotherapeutic support or even a counsellor in north London, the obvious choice is Enfield Psychotherapy and Hypnotherapy. For example, if you are being seen at Chase Farm Hospital or at the North Middlesex Hospital, and you require psychological support, you can refer yourself to see David without having to go through the NHS. David offers a self-referral scheme for all patients; and, legally, it is up to you whether you want to inform your GP. In order to book a session, simply ring 0207 467 8564 (secretary) or 07946 579645 (work mobile).
The Enfield clinic is easy to find and, indeed, when you book an appointment, David will send you a picture of the entrance. There is a concierge on the door from Monday to Friday, all day. The clinic in Enfield is opposite the BMW garage, on the corner of the A10 (the Great Cambridge Road) and Main Avenue. There is also lots of parking space on Lincoln Road.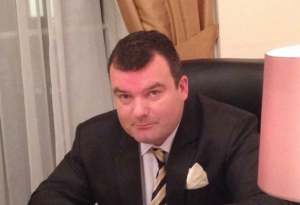 About the psychotherapist
David Kraft is a well respected psychotherapist and counsellor. He treats the full range of conditions and has had a great deal of success helping people over the years. David is accredited by both the UKCP and by BSCAH, and is a fellow of the Royal Society of Medicine. He has a very relaxed and personable approach to treatment and everyone who comes to see him feels at ease and confident to work on their problems straight away. David set up the Enfield clinic in 2014 in order to help people find quality therapy in north London.
Address for correspondence
David Kraft
10 Harley Street
London
W1G 9PF
70 Cosmopolitan Court
67 Main Avenue
Enfield
EN1 1GD
Contact Numbers
Secretary: 0207 467 8564
Work Mobile: 07946 579645
What is a 'Yes Set' in Hypnosis?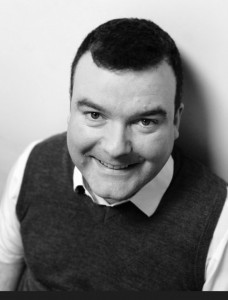 The 'Yes set' is a very useful technique that can be used in hypnosis to help build rapport and get compliance. It can also be used in adverts to persuade viewers to buy products and draw them in to their sales pitch; indeed, is a technique that has become very popular in marketing and it works. It involves the speaker iterating a set of truisms – statements which seem plausible to the listener. The listener, in turn, silently agrees to each statement with a silent 'yes'. In advertising the speaker might use this at the beginning of an advert in order to get the viewers on side. An example of a yes set in advertising may go something like:
" We all get hungry from time to time…"
"Some of us live busy lives and have little time to prepare food…"
" Others like to eat tasty food without too much preparation…"
"We all like to eat tasty food from time to time…"
"The more we enjoy are food, the more we seem to enjoy life…"
After this set of truisms or chaining suggestions in which we silently respond, "Yes", we are more likely to go with the next suggestion, for example:
"…Which is why this brand of stir fry should be used at home because it can be made into so many tasty dishes which can be prepared easily at home or at work".
These chaining suggestions can be used in hypnosis in order to help people make lasting changes in their behaviour.
Here is an example of a yes set that can be set up in order to treat somebody with anxiety:
" The human body is a complex system of organs and systems…neurotransmitters, sympathetic and parasympathetic nervous activity… and isn't it interesting how the way we think can have an effect on our bodies from time to time… sometimes you can feel hot because you think you're hot and sometimes you can feel cold because you think you are cold…sometimes you can feel stressed by thinking too much and we all get stressed from time to time…and sometimes you can sort of tune into your body and sometimes you can tune out of your body… and sometimes we are able to become deeply relaxed in a short space of time without even realising it..which is why you can make changes to your body just by thinking about relaxing and just by creating a place where you feel relaxed in the special place".
In this technique and I use chaining suggestions to build rapport by getting my clients silently to agree to the suggestions made. This is a powerful technique and can be used to build rapport both in the hypnosis and at other times during the session.
David Kraft runs two clinics in Enfield and utilises a combination of approaches – psychodynamic psychotherapy, counselling, brief solution-focused therapy and hypnosis.
David Kraft 
Enfield Psychotherapy
Do clients lie in psychotherapy?
The fairly obvious answer to this question is yes –  it happens all the time and it is very common. I think that, from time to time, all people feel that they need to lie. Some people are, of course, compulsive liars and, presumably, they fit into a separate category. Sometimes we lie in order to protect someone from the truth and we are creative about what we tell people – this is a form of lying in its self. Lying in the therapeutic situation is often a form of resistance. People know that whatever they say will be kept confidential; they are in a safe place to talk about whatever they need to talk about (Howes, 2019). However, some people will feel embarrassed about telling their psychotherapist or counsellor things that are personal to them and this is a form of resistance. Sometimes, people are not ready to talk about very personal topics – for example, stories about shame, embarrassment, guilt, and topics of a sexual nature. Sometimes clients will lie about the progress made in the psychotherapy: some may exaggerate treatment gains, while others may ignore any positive changes that have occurred during their time in psychotherapy. For example, a gambler might lie to his psychotherapist and tell him that he had not done any gambling whatsoever whereas, in fact, he had been going to the betting shop a number of times during the week.
Does lying have an effect on the psychotherapy? The answer to that is of course yes; however, the most important aspect of the psychotherapeutic relationship is the fact that the therapist has an unconditional positive regard for the client. And, whether the client lies or not, he knows that the psychotherapist has his best interests at heart. If the psychotherapist discovers that the client has lied during the session is important to discuss this in a non-judgemental fashion. This will not work if the psychotherapist has an accusatory tone; rather, is important to identify this and discuss its relevance. The lie may even offer a solution to the client's problem as this particular time.
DAVID KRAFT is an experienced psychotherapist who has a clinic in Harley Street and in Enfield Town.
For counselling/psychotherapy appointments in Enfield call 07946 579645
David Kraft
Enfield Psychotherapy