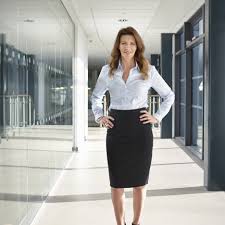 Weight loss hypnotherapy is a very effective treatment programme which helps people to get to the weight that suits them. DAVID KRAFT is an experienced psychotherapist and has used this multimodal approach for many years. This treatment programme involves both hypnotherapy and weight loss coaching. It is inevitable, when looking to take off weight, that one must talk about diet. Early in the therapy, it is important to address diet and types of food that you eat each day. Once the diet has been established, David would then look at using hypnosis in order to help people visualise themselves acting as the person at their ideal weight. One approach is to take people on a journey and actually visualise what they need to eat to get to their ideal weight.
Often, women say that it is the hypnotherapy that helps them to effect change in the shortest time possible. The bulk of people who come for treatment are women; however, David also sees men, and the results are more or less the same for this treatment programme. In addition to this, it is important to talk about exercise, eating out and cheat days. For people who work in town, often, it is very difficult to eat healthy. Healthy food is also expensive. One approach that David has used for a number of years is to devise healthy meals together. The most beneficial approaches have involved the eating of spicy foods, which suppress appetite, and utilising a soup maker.
David Kraft has run a successful practice in Harley Street for a number of years. In 2014, he set up an additional practice in Enfield Town and this became a very popular clinic, particularly for women with weight management problems. In fact, David has worked with all sorts of people trying to take off weight: women, mostly, but also men. There are various types of people who come for psychotherapy to take off weight. Some are fitness fanatics and need to take a wait for sports performance. The second category of people are either well overweight (obese) or need to take off a specific number of kilograms; and, I suppose, there is the third category of people who are just a little bit overweight and need to tone up. For those that just struggle with one type of food, it is possible that David might recommend aversion therapy or covert sensitation (Kraft & Kraft, 2005). This is a very powerful form of therapy but it is not always appropriate. It involves pairing eating a particular food with feeling nauseous or feeling disgusted with yourself. David only uses this approach in extreme cases.
The Enfield clinic is close to Bush Hill Park Station or Southbury Station has become very popular in the local area. Doctors and nurses have referred clients to the Enfield clinic from Chase Farm Hospital and from North Middlesex Hospital. The clinic is opposite the Travel Lodge on the Great Cambridge Road. In order to make an appointment you can self refer by ringing (07946) 579645.
Address:
David Kraft
Enfield Counselling Local
Enfield Psychotherapy & Hypnotherapy
70 Cosmopolitan Court
67 Main Avenue
Enfield
EN1 1GD
Appointments: (07946) 579645
There are four stations within the Enfield Town area. The main stations around Enfield Town are Bush Hill Park, Enfield Town, Southbury and Enfield Chase. It is an historic centre of the London Borough of Enfield and part of Greater London. There is a number of pubs in the Enfield area and churches, including Saint Andrew's Parish Church. There is also a river which runs through Enfield Town. In central town, there is a marketplace and huge number of shops. All the stations listed above are on the London Overground service and there are trains which runs two or three times an hour.
David Kraft
Bereavement Counselling in Enfield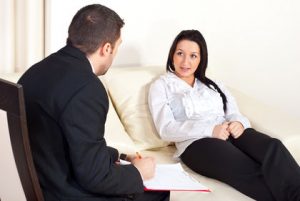 Bereavement counselling is a very helpful form of therapy during periods of loss. Losing a member of the family or loved one can be extremely difficult for most people. Some are able to deal with the loss by talking to friends and family; however, in many instances, it is helpful to see a bereavement counsellor for a period of time. Some counsellors see clients for a set number of sessions; this is not always helpful because everyone is different and some people require a longer period of time to deal with the grief. I tend to do offer six sessions of bereavement counselling, and I say to my clients that they are welcome to book another six sessions or continue therapy as long as they wish.
DAVID KRAFT realises that losing someone you love is probably one of the most profound experiences that you can go through. This is why it is extremely important to go to an experienced bereavement counsellor who has worked with a number of people before in similar situations. David has worked closely alongside hospices for many years: he has a very kind and relaxed approach to bereavement counselling. The treatment is personalised and helps you to find acceptance. David also encourages clients to work towards continuing with their lives in a way that is as normal as possible. It is important to remember that all people deal with grief in different ways and, when someone dies, particularly a person in the immediate family, this will have an effect on family dynamics. It is for that reason that people should feel confident to talk about whenever they need to talk about in the psychotherapy.
Death of a partner
We spend a lot of our adult lives with a loved one, and losing that special person can make people feel lost and incomplete. It is essential in this situation to talk to friends and family in order to express your grief with people who are very close to you. So the support from one's friends and family at this time is crucial. It is also important to get out of the house and to meet people, even if this is something you do not want to do.
Death of a parent
Losing a parent is this something that we all have to prepare for in our lives. Grief is something that is more profound if one has built a close attachment with either your mother or your father. Of course, if you are adopted, you also might have maintained a close relationship with your adopted parent or guardian. Again, it is important to get out of the house and to talk to close friends. I will also recommend, further, to stay away from people who are unhelpful and insensitive.
Death of a child
Outliving a child or experiencing the death of a child in utero, can be extremely painful indeed. Often, people, because of the unexpected nature of this occurrence, experience feelings of reduced hope and depression. This is an extremely complex form of grief and requires a careful approach. The best way to deal with this is to use a great deal of compassion and empathy.
Losing someone through suicide
This is a extremely difficult and complex form of bereavement. Often people are left with feelings of anger and/or regret – they sometimes wish that they had done something more in order to stop the suicide. Sometimes, the anger is directed towards the person who has committed suicide, while, on other occasions, the anger is directed inwardly. Again, this form of treatment requires a great deal of work.
DAVID KRAFT has a practice in Enfield and sees a number of people for bereavement counselling. The clinic is probably closest to Bush Hill Park station in Enfield.
Enfield Psychotherapy and Hypnotherapy
Enquiries: (020) 7467 8564
Your first session with a counsellor or psychotherapist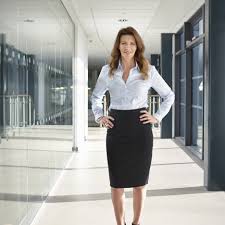 Going to Psychotherapy, in the first instance, can be daunting for some people. With this in mind, psychotherapist, David Kraft, has provided some instructions for his clients to help them, first of all, find the clinic and, then, to know what to do when they were arrive. So here are the instructions on how to get there.
By Car
If you are coming from south London, the best way is to go round the M25. At Junction 25, go down the Great Cambridge Road; quite a way down the road, you will pass a retail park with a number of shops including Sainsbury's, Next, M&S and B&Q. Opposite the Travel L, there is a block of flats and offices: this is Cosmopolitan Court. From north London or the surrounding areas, simply go down the Cambridge Road in the same way and find the clinic which is opposite the Trave Lodge.
By Train
From south London, the best thing is just to get yourself on to the Victoria line as quickly as possible. It is the same for people living in north London. Once you are on the Victoria line, travel to Seven Sisters and make your way to the London Overground station which is in the same complex. At Seven Sisters take the overground to either Bush Hill Park or Southbury: it is a 10 minutes' walk from both stations. In fact, Bush Hill Park is slightly closer to the clinic.
When you arrive, there should be a concierge to let you in. If he is not there in the waiting area, it means that he is on site somewhere. In these instances, simply press the buzzer (number 70) and the call button. The Enfield Psychotherapy and Hypnotherapy clinic is on the fourth floor.
Counselling and psychotherapy are both very different to having a conversation with a friend. When we have a conversation with a friend, typically, it is a two-way discussion. In psychotherapy, and also in counselling, the focus of attention is on you. Unlike in psycho-analysis, David will offer solutions and talk a bit more, but, apart from in the hypnosis, which may or may not take place, you will be doing most of the talking. With some people this comes very naturally; however, others may find the silences difficult to deal with and it is important to normalise these right at the outset. Silences are actually an important part of psychotherapy because it is, during these times, that people have time to reflect or think about what they really want to talk about. Some untrained counsellors and psychotherapists who are perhaps inexperienced sometimes fill in those gaps in order to make the client feel more comfortable. David Kraft, who has spent many years as a therapist, is aware of the importance of these breaks, although he does fill in the occasionally gap to make people feel comfortable. He is also aware that is important to have some silences during the day, in order to work more efficiently. Sometimes, during these silences, clients think about something that is very difficult to put into words and it is important not to interrupt the client and stop the flow.
For more information about psychotherapy technique (and coaching strategies), or to book an appointment, please ring 0207 467 8564.
David Kraft
Enfield Psychotherapy and Hypnotherapy
David Kraft PhD
Registered UKCP Psychotherapist
Honorary Secretary BSCAH Mets & South
Member of Council BSCAH
10 Harley Street
London
W1G 9PF
UK
Flat 70, Cosmopolitan Court
67 Main Avenue
Enfield
Middlesex
EN1 1GD
What to expect in your first psychotherapy/counselling session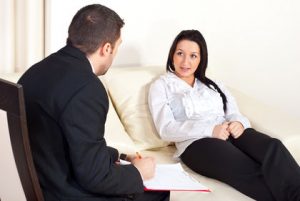 Every time someone rings for a counselling or psychotherapy appointment, they usually ask me very similar questions. The first most common question is, 'How many sessions do I need?' This is a very difficult question to answer because, of course, all people are different and have different levels of hypnotisability. Some clients are resistant to therapy – consciously or unconsciously – and others have more complex conflicts or dynamics which need further investigation. Of course, those clients who just come for counselling may also have a range of problems that need addressing – some of them more complex than others. I always say to clients that I don't give any guarantees because that's what sales people do; however, I do suggest that I like to work as quickly as possible and aim to help people move on, whether they have counselling or psychotherapy.
Another question which is asked regularly is what happens during the first session. The first session varies considerably. Some people find the dynamic of going to see a psychotherapist very natural and go straight into free association, giving an account of the source of their problem or problems. Others, however, find the talking to a psychotherapist, in the first instance, a rather strange, potentially anxiety-provoking situation. It is perhaps an extraordinary situation when one is faced with a stranger listening to their intimate problems. My role as a psychotherapist is the put my clients at ease and to make them feel comfortable talking about whatever they need to talk about. I try not to interrupt and lead people through discussion; but, if someone is faced with silence it is occasionally important to fill the gaps to make that person feel more comfortable.
Technique
Although David Kraft uses psychoanalytic techniques in treatment, his main approach is humanistic. He feels that the most important ingredients in the psychotherapeutic relationship are compassion, rapport, empathy, an understanding of the clients' intrinsic motivations, and the ability to be creative in working out a desired future.
Number of Sessions
Some people need only a few sessions in order to make significant therapeutic change, while others need a longer period of time. Most people discover that they begin to be able to thrive in many aspects of their life when seeing psychotherapist; and, I suppose, one aim of the therapy is to help clients to feel supported and strong in the future without psychotherapeutic intervention.
About David Kraft
David Kraft is an experienced psychotherapist and counsellor. He was a Fellow of the Royal Society of Medicine from 2004 to 2019. At present, he is a member of council for the British Society of Clinical and Academic Hypnosis (BSCAH). He has a clinic in Harley Street and has been there for over 10 years; in 2014, he set up an additional practice in Enfield. In the first few months, there were a number of clients who found that they could refer themselves for treatment in the local Enfield area. Once the word got about, clients began to be referred from the local hospitals and it became a busy practice.
Bookings
In order to make an appointment at Enfield Psychotherapy and Hypnotherapy, please ring (020) 7467 8564; alternatively, you can contact David Kraft's secretary on the wordk mobile which is (07946) 579645.
The nearest stations to the Enfield clinic are Bush Hill Park and Southbury Stations. Both train stations were about 10 minutes walk to the clinic.
Contact Details
David Kraft BMus MSc PhD MBPsS BSCAH Accred.
Harley Street Clinic
10 Harley Street
London
W1G 9PF
UK
Enfield Psychotherapy, Counselling and Hypnotherapy
Flat 70, Cosmopolitan Court
67 Main Avenue
Enfield
Middlesex
EN1 1GD
0207 467 8564 (General Enquiries)
07946 579645 (Work Mobile)
Is the Enfield Psychotherapy and Hypnotherapy Clinic right for you?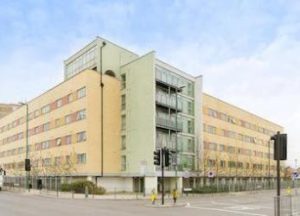 A great number of people in the Enfield area are experiencing stress and anxiety and I unable to get adequate treatment on the NHS. Many are put on long waiting lists or told that they need specialist treatment which, again, takes time to organise. Private psychotherapy and counselling costs money, and some people feel that they prefer to wait for a number of months and get free treatment. The problem with this approach is that they, often, don't get any better and, in some instances, people get worse while waiting. And, indeed, one of the main problems of stress and anxiety in this country is the waiting for treatment. This is why many people avoid going to see their GPs and getting specialist treatment in the hospital setting.
DAVID KRAFT runs a successful private practice and his main approach is to help people in the shortest time possible. In fact, David also offers treatment options and reduced rates for people short of cash. Located just off the Great Cambridge Road, the clinic is situated in Bush Hill Park, Enfield. Mondays to Fridays, between 9am and 6pm, there is a concierge on the door to let you in. There is also a comfortable sofa for you to sit on if you arrive early; and, when it is time for your appointment, you can take a lift up to the fourth floor. The building is a block of flats and offices; it is discreet and very quiet indeed.
Some people prefer a counselling approach, while others require more psychoanalysis. David also uses hypnotherapy where appropriate. What is also interesting is the fact that David gives his mobile phone number to clients. He says that you can ring him any time of the day and he means it; and, for the most part, people do not to abuse this service.
For many, psychotherapy and counselling are strange interactions, particularly in the first instance. When you first meet your therapist is important to build rapport straight away: without rapport psychotherapy cannot take place. David is a particularly friendly psychotherapist with a great deal of compassion: indeed, this is the key to his success as a practitioner.
If you'd like to come for some counselling or psychotherapy, please ring (07946) 579645. The Enfield Psychotherapy and Hypnotherapy Clinic has built up a reputation of being an excellent service in the Enfield area. For more information please go to the following web address:-
www.londonhypnotherapyuk.com/glossary-enfield-psychotherapy/
Enfield Psychotherapy & Hypnotherapy
David Kraft PhD
Flat 70, Cosmopolitan Court
67 Main Avenue
Enfield
Middlesex
EN1 1GD
0207 467 8564 (General Enquiries)
07946 579645 (Work Mobile)