Building for the future? What about nature? Psychotherapist, David Kraft, talks about the importance of nature to mental well being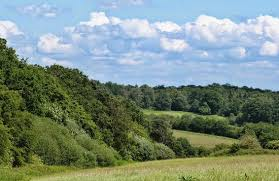 In a December issue of the Enfield Dispatch (No. 15), James Cracknell spoke of a public fear that one of the best known golf clubs in the local area would be destroyed and turned into another commercial enterprise. This time it is Whitewebbs. In the spring of last year, the council reported that they intended to lease the golf course to a private source in order to cover costs. Whitewebbs is a 42-hectare golf course just under 2 miles from the centre of Enfield Town and just off the M25. We have learned recently, from Enfield Dispatch, that a further 55 hectares were included in the bids. Some local golfers are distraught about this news because they have recently learnt that some enterprises intend to close the golf club, which has been open for some 87 years. Some bidders have suggested turning it into a leisure complex. Other ideas include an outdoor gym and a biking facility. This problem is not just one for the golfers. The additional adjacent land might also been destroyed in the process. This land is part of a suite of Green Belt which runs from the Forty Hill Estate to Hilly Fields. Residents from Enfield, Cheshunt, Forty Hill and other surrounding areas enjoy the land for recreation. Indeed, this land has been enjoyed by local residents for over a hundred years.
Appointments: 0207 467 8564/ 07946 579645
Nature and enjoying the local surroundings are topics which often come up in my work as a psychotherapist. In fact, it has been well documented that spending time in the countryside, growing produce and enjoying green spaces can improve mental wellbeing, increase confidence, reduce stress, increase relaxation and improve overall mental health. Those who suffer from depression, for instance, often benefit from going on long walks: indeed, I often advise clients to walk their dogs or go out on their own to experience some peace and quiet, away from the hustle and bustle of town life. This is an essential part of psychological rehabilitation. Whether you are doing CBT, psychotherapy or are seeing a psychologist, it is important to add this element to the work that you do in the consulting room. And, particularly in busy towns, and Enfield is by no means an exception, people need to experience the calmness and serenity of open spaces. This is why places like Whitewebbs and the adjacent lands are so important to the local community. Let us hope that some of this land is left for people to enjoy in the future.
Reduced rates for psychotherapy at the Counselling Directory
#EnfieldPsychotherapy #enfieldcounselling #enfieldpsychologist #enfieldpsychotherapist #MINDinEnfield #mentalhealthenfield #anxietyenfield #psychologicalhelpinenfield #psychologicalsupportfornursesnorthlondon
Enfield Psychotherapy Link:
https://www.londonhypnotherapyuk.com/glossary-enfield-psychotherapy/
Enfield Psychotherapy
Flat 70, Cosmopolitan Court
67 Main Avenue
Enfield
Middlesex
EN1 1GD
The importance of fulfilling one's potential in psychotherapy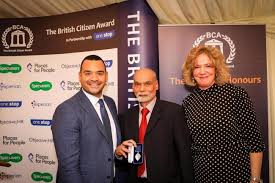 In the recent issue of the Enfield Haringey Independent, James Cowen wrote an interesting article on the inspirational running coach, Vinod Patel, who had just been awarded the British Citizen Award for his services in the local community. On 23rd of January, Mr Patel went to the Palace of Westminster where he was awarded the prestigious award. For the last 40 years, Mr Patel has been coaching runners in Enfield for free. And, not only has he coached them but he has spent a great deal of time devises tailor-made fitness schedules for competitors in and around Enfield Town. He was presented his metal at the House of Lords by the famous TV presenter Michael Underwood.
0207 467 8564 (General Enquiries)
Mr Patel is a well-known character in the Enfield community and he works alongside people from all ages and backgrounds. What is important about this story is that Mr Patel spoke of the importance of helping everyone realize their potential. This is similar to the work that I do as a psychotherapist. As a therapist, I often talk to my clients about realizing their potential—working through problems and then envisaging their desired future. Of course, it is important, during therapy, to isolate troubled issues and anxieties; however, often, the solution to dealing with psychological problems involves devising a tailor-made approach to treatment. This may involve devising a plan of activities to suit the person's need. Regularly, individuals in therapy talk about things that they enjoyed doing in the past with a sense of longing; and, indeed, part of the psychotherapy is working towards getting individuals back to enjoying life to the full. These activities could be anything—for example doing exercise, playing football, going to the theatre, playing a musical instrument or planning regular visits to foreign cities. But whatever the passion, it is important to plan your schedule so that you can enjoy those hobbies. Fulfilling your potential is an important aspect of psychotherapy.
#EnfieldPsychotherapy #enfieldcounselling #enfieldpsychologist #enfieldpsychotherapist #MINDinEnfield #mentalhealthenfield #anxietyenfield #psychologicalhelpinenfield #psychologicalsupportfornursesnorthlondon
Enfield Psychotherapy Links:
https://www.londonhypnotherapyuk.com/glossary-enfield-psychotherapy/
Enfield Counselling Local Link:
https://www.londonhypnotherapyuk.com/glossary-enfield-counselling-and-hypnotherapy-local/
David Kraft PhD
Useful Addresses:
10 Harley Street
London
W1G 9PF
UK
Enfield Psychotherapy and Hypnotherapy
Flat 70, Cosmopolitan Court
67 Main Avenue
Enfield
Middlesex
EN1 1GD