Discernment of Vocation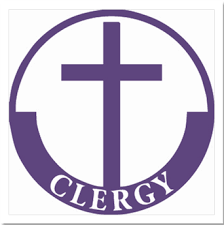 Going through the 'discernment of vocation' or the 'selection process' for ordination, lay ministry or other stipendiary or non-stipendiary ministry in the Christian church can be a challenging time for individuals, on many levels. And, in some instances individuals may require some additional emotional support from a counsellor or psychotherapist.
David Kraft is an experienced counsellor and psychotherapist and sees individuals from all over the country. He has a practice in Harley Street, London, but offers reduced rates in Enfield, north London.
For an appointment, please call 0207 467 8564/07946 579645. But, please, if you can't get hold of me, it means that I am in session, and unable to talk. The best way to get in contact with me is to leave a short text, or email me. My email address is dmjkraftesq@yahoo.co.uk
Contact addresses:
Enfield Psychotherapy & Hypnotherapy
70 Cosmopolitan Court
67 Main Avenue
Enfield
Middx.
EN1 1GD
London Psychotherapy & London Hypnotherapy UK
10 Harley Street
London
W1G 9PF