Where can I get help with my phobia in Enfield?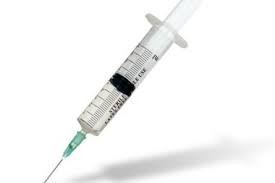 Where can I get some psychological support for my chronic phobia?
Enfield Psychotherapy and Hypnotherapy is a relatively new service in Enfield. In fact, it was set up in 2014 in order to help people in the local area get the psychological support that they needed quickly and efficiently without having to wait for an appointment with the IAPT service. This clinic is just of the Cambridge Road between Edmonton and the M25. The nearest landmarks are the Travel Lodge, Sainsbury's and the BMW garage. In fact, the clinic is directly opposite the Travel Lodge, just across the main road.
So what is Enfield Psychotherapy & Hypnotherapy?
This clinic is a private clinic for those who need to see somebody quickly. Bored of speaking to someone at IAPT? Fed up with waiting lists and being put on hold. David Kraft is an experienced psychotherapist who will give you his direct contact number for correspondence. Once you on the computer system, you can ring for an appointment any time. There are no waiting lists, unless David is on holiday, or you can only make a certain time of the day. David Kraft, who is also a Harley Street therapist, sees people during the day, in the evening and at weekends. The clinic is in Cosmopolitan Court and this is a friendly office block with some residential flats. It is quiet, and there is plenty of parking space for visitors. There is also a lift to go up to the fourth floor where the clinic is situated.
How we he treat my phobia?
The treatment approach is one which combines behaviour therapy with hypnotherapy. The basic technique is called systematic desensitization. During this process, the therapist gradually introduces the phobic stimulus step-by-step. He will also pair relaxation with the phobia, thus reducing the intensity of the fear. In addition, David uses special place imagery and anchors to help each individual gain more control of their body and mind. David Kraft is a specialist in the treatment of phobias. He has written a number of papers on the subject – case studies and reviews – which have looked at the treatment of a range of phobic conditions. He has undergone the full psychotherapy training; he is also accredited by both BSCAH and the UKCP.
How do I make a booking?
Call 0207 467 8564 or 07946 579645.
How much are sessions and can I get a discount?
Sessions are £100 for 50 minutes. However, David offers discount rates for those who have gone through this page of the website. The discount rate is £80 per session. To redeem this rate please provide him with the following code: AROSA-Blog-80.
David Kraft PhD
70 Cosmopolitan Court
67 Main Avenue
Enfield
EN1 1GD