Your first session with a counsellor or psychotherapist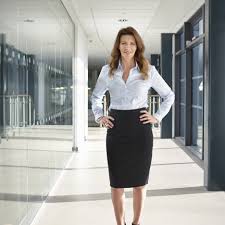 Going to Psychotherapy, in the first instance, can be daunting for some people. With this in mind, psychotherapist, David Kraft, has provided some instructions for his clients to help them, first of all, find the clinic and, then, to know what to do when they were arrive. So here are the instructions on how to get there.
By Car
If you are coming from south London, the best way is to go round the M25. At Junction 25, go down the Great Cambridge Road; quite a way down the road, you will pass a retail park with a number of shops including Sainsbury's, Next, M&S and B&Q. Opposite the Travel L, there is a block of flats and offices: this is Cosmopolitan Court. From north London or the surrounding areas, simply go down the Cambridge Road in the same way and find the clinic which is opposite the Trave Lodge.
By Train
From south London, the best thing is just to get yourself on to the Victoria line as quickly as possible. It is the same for people living in north London. Once you are on the Victoria line, travel to Seven Sisters and make your way to the London Overground station which is in the same complex. At Seven Sisters take the overground to either Bush Hill Park or Southbury: it is a 10 minutes' walk from both stations. In fact, Bush Hill Park is slightly closer to the clinic.
When you arrive, there should be a concierge to let you in. If he is not there in the waiting area, it means that he is on site somewhere. In these instances, simply press the buzzer (number 70) and the call button. The Enfield Psychotherapy and Hypnotherapy clinic is on the fourth floor.
Counselling and psychotherapy are both very different to having a conversation with a friend. When we have a conversation with a friend, typically, it is a two-way discussion. In psychotherapy, and also in counselling, the focus of attention is on you. Unlike in psycho-analysis, David will offer solutions and talk a bit more, but, apart from in the hypnosis, which may or may not take place, you will be doing most of the talking. With some people this comes very naturally; however, others may find the silences difficult to deal with and it is important to normalise these right at the outset. Silences are actually an important part of psychotherapy because it is, during these times, that people have time to reflect or think about what they really want to talk about. Some untrained counsellors and psychotherapists who are perhaps inexperienced sometimes fill in those gaps in order to make the client feel more comfortable. David Kraft, who has spent many years as a therapist, is aware of the importance of these breaks, although he does fill in the occasionally gap to make people feel comfortable. He is also aware that is important to have some silences during the day, in order to work more efficiently. Sometimes, during these silences, clients think about something that is very difficult to put into words and it is important not to interrupt the client and stop the flow.
For more information about psychotherapy technique (and coaching strategies), or to book an appointment, please ring 0207 467 8564.
David Kraft
Enfield Psychotherapy and Hypnotherapy
David Kraft PhD
Registered UKCP Psychotherapist
Honorary Secretary BSCAH Mets & South
Member of Council BSCAH
10 Harley Street
London
W1G 9PF
UK
Flat 70, Cosmopolitan Court
67 Main Avenue
Enfield
Middlesex
EN1 1GD