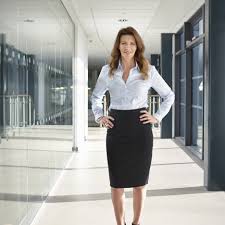 Weight loss hypnotherapy is a very effective treatment programme which helps people to get to the weight that suits them. DAVID KRAFT is an experienced psychotherapist and has used this multimodal approach for many years. This treatment programme involves both hypnotherapy and weight loss coaching. It is inevitable, when looking to take off weight, that one must talk about diet. Early in the therapy, it is important to address diet and types of food that you eat each day. Once the diet has been established, David would then look at using hypnosis in order to help people visualise themselves acting as the person at their ideal weight. One approach is to take people on a journey and actually visualise what they need to eat to get to their ideal weight.
Often, women say that it is the hypnotherapy that helps them to effect change in the shortest time possible. The bulk of people who come for treatment are women; however, David also sees men, and the results are more or less the same for this treatment programme. In addition to this, it is important to talk about exercise, eating out and cheat days. For people who work in town, often, it is very difficult to eat healthy. Healthy food is also expensive. One approach that David has used for a number of years is to devise healthy meals together. The most beneficial approaches have involved the eating of spicy foods, which suppress appetite, and utilising a soup maker.
David Kraft has run a successful practice in Harley Street for a number of years. In 2014, he set up an additional practice in Enfield Town and this became a very popular clinic, particularly for women with weight management problems. In fact, David has worked with all sorts of people trying to take off weight: women, mostly, but also men. There are various types of people who come for psychotherapy to take off weight. Some are fitness fanatics and need to take a wait for sports performance. The second category of people are either well overweight (obese) or need to take off a specific number of kilograms; and, I suppose, there is the third category of people who are just a little bit overweight and need to tone up. For those that just struggle with one type of food, it is possible that David might recommend aversion therapy or covert sensitation (Kraft & Kraft, 2005). This is a very powerful form of therapy but it is not always appropriate. It involves pairing eating a particular food with feeling nauseous or feeling disgusted with yourself. David only uses this approach in extreme cases.
The Enfield clinic is close to Bush Hill Park Station or Southbury Station has become very popular in the local area. Doctors and nurses have referred clients to the Enfield clinic from Chase Farm Hospital and from North Middlesex Hospital. The clinic is opposite the Travel Lodge on the Great Cambridge Road. In order to make an appointment you can self refer by ringing (07946) 579645.
Address:
David Kraft
Enfield Counselling Local
Enfield Psychotherapy & Hypnotherapy
70 Cosmopolitan Court
67 Main Avenue
Enfield
EN1 1GD
Appointments: (07946) 579645
There are four stations within the Enfield Town area. The main stations around Enfield Town are Bush Hill Park, Enfield Town, Southbury and Enfield Chase. It is an historic centre of the London Borough of Enfield and part of Greater London. There is a number of pubs in the Enfield area and churches, including Saint Andrew's Parish Church. There is also a river which runs through Enfield Town. In central town, there is a marketplace and huge number of shops. All the stations listed above are on the London Overground service and there are trains which runs two or three times an hour.
David Kraft