Bereavement Counselling in Enfield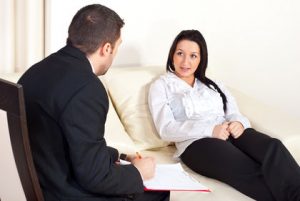 Bereavement counselling is a very helpful form of therapy during periods of loss. Losing a member of the family or loved one can be extremely difficult for most people. Some are able to deal with the loss by talking to friends and family; however, in many instances, it is helpful to see a bereavement counsellor for a period of time. Some counsellors see clients for a set number of sessions; this is not always helpful because everyone is different and some people require a longer period of time to deal with the grief. I tend to do offer six sessions of bereavement counselling, and I say to my clients that they are welcome to book another six sessions or continue therapy as long as they wish.
DAVID KRAFT realises that losing someone you love is probably one of the most profound experiences that you can go through. This is why it is extremely important to go to an experienced bereavement counsellor who has worked with a number of people before in similar situations. David has worked closely alongside hospices for many years: he has a very kind and relaxed approach to bereavement counselling. The treatment is personalised and helps you to find acceptance. David also encourages clients to work towards continuing with their lives in a way that is as normal as possible. It is important to remember that all people deal with grief in different ways and, when someone dies, particularly a person in the immediate family, this will have an effect on family dynamics. It is for that reason that people should feel confident to talk about whenever they need to talk about in the psychotherapy.
Death of a partner
We spend a lot of our adult lives with a loved one, and losing that special person can make people feel lost and incomplete. It is essential in this situation to talk to friends and family in order to express your grief with people who are very close to you. So the support from one's friends and family at this time is crucial. It is also important to get out of the house and to meet people, even if this is something you do not want to do.
Death of a parent
Losing a parent is this something that we all have to prepare for in our lives. Grief is something that is more profound if one has built a close attachment with either your mother or your father. Of course, if you are adopted, you also might have maintained a close relationship with your adopted parent or guardian. Again, it is important to get out of the house and to talk to close friends. I will also recommend, further, to stay away from people who are unhelpful and insensitive.
Death of a child
Outliving a child or experiencing the death of a child in utero, can be extremely painful indeed. Often, people, because of the unexpected nature of this occurrence, experience feelings of reduced hope and depression. This is an extremely complex form of grief and requires a careful approach. The best way to deal with this is to use a great deal of compassion and empathy.
Losing someone through suicide
This is a extremely difficult and complex form of bereavement. Often people are left with feelings of anger and/or regret – they sometimes wish that they had done something more in order to stop the suicide. Sometimes, the anger is directed towards the person who has committed suicide, while, on other occasions, the anger is directed inwardly. Again, this form of treatment requires a great deal of work.
DAVID KRAFT has a practice in Enfield and sees a number of people for bereavement counselling. The clinic is probably closest to Bush Hill Park station in Enfield.
Enfield Psychotherapy and Hypnotherapy
Enquiries: (020) 7467 8564