Counselling with Enfield Psychotherapist, David Kraft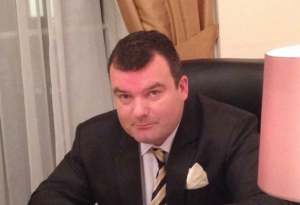 The general approach which David Kraft uses is closely interconnected with brief solution focused therapy. However, from time to time, he finds that people need to spend longer periods of time in order to deal with certain problems. In the sessions, David will listen and offer support in order to help people work through problems in the present day. David will use some psychoanalysis; however, the approach will be client-centred, focusing on dealing with problems at hand.
This approach works on the assumption that, in order to help people, the therapist should be warm, genuine and understanding: The two most important factors in this style of therapy are rapport and empathy. David believes that we have a remarkable capacity for self healing and personal growth and this leads to self actualisation.
One particular useful notion is one of the self-concept. This is basically one's organised set of perceptions and self beliefs. Often, however, one's self belief doesn't fit in with reality and, in these cases, some self correction is required. David's approach is very different to the doctor-patient relationship. He believes that it is important not to diagnose or give labels. Rather, he encourages clients to be liberated from these labels and to decide what is right for them in order to achieve their desired future and grow.
It is important to keep in mind the three core conditions, outlined by Carl Rogers. The therapist or counsellor needs to be congruent (1) with the client and understand the client's personal situation. The therapist needs to provide the client with unconditional positive regard (2) and show empathy (3).
The person centred counsellor has a very positive and optimistic view of human behaviour and nature generally. The general philosophy is that people have the right to be good and give to others.
The following are helpful tips for counsellors:
Enfield Clinic and Appointments
1. Set clear boundaries as to when the session starts and ends.
2. Listen and learn about your clients' problems or difficulties. Feedback, but don't pretend that you are an expert in their lives.
3. Act as a sounding board. Listen carefully as you begin to understand and empathise with him or her. Once you do this, you can understand his/her feelings and work towards building a more positive life in the future.
4. Don't be judgemental or look like you disapprove.
5.Don't tell them what to do or make decisions for them. Encourage them to take responsibility for making their own decisions.
6.Be as genuine and authentic as possible. This may involve disclosing things about yourself or friends. Remember, you are under no obligation to do so but this may help you to be real and to let them know that they are not alone.
7. Use negative emotions to help them to deal with their aggression and traumatic past.
#EnfieldPsychotherapy #enfieldcounselling #enfieldpsychologist #enfieldpsychotherapist #MINDinEnfield #mentalhealthenfield #anxietyenfield #psychologicalhelpinenfield
David Kraft
70 Cosmopolitan Court
67 Main Avenue
Enfield
EN1 1GD
0207 467 8564
Website 1: www.londonpsychotherapy.co.uk
Website 2: www.londonhypnotherapyuk.com