So why have psychotherapy at the Enfield clinic? 0207 467 8564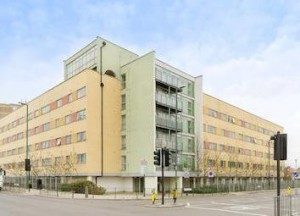 The most obvious answer to this question is the fact that Harley Street is more expensive. Sessions in town are at a set price (£170) and, unless you have this sort of cash each week, it can be difficult to afford treatment. David does offer discounts to the retired, those on benefits, students as well as the military and ex-military. However, sessions are still £150 or £160 a session in Harley Street. Psychotherapy and counselling at the Enfield clinic is much more reasonable. The basic fee for sessions is £100. However, again, David does offer concessionary rates for the same groups of people above. There are also concessionary rates for nurses and students. Concessionary rates are normally between £80-£90. The concessionary rate for nurses requires the following code: AROSA-NURSES-80-90.
Enfield Psychotherapy & Hypnotherapy
The next reason for going to the Enfield practice is that you can be more flexible about session times. The Harley Street clinic gets booked up very quickly and, in order to book a session, one normally has to telephone a week in advance. By contrast, often, one can book a session at the Enfield clinic a day before. David does offer sessions at the weekends at both clinics; however, again, one is much more likely to get a slot at late notice if you ask for an appointment in Enfield.
If you need psychotherapeutic support or even a counsellor in north London, the obvious choice is Enfield Psychotherapy and Hypnotherapy. For example, if you are being seen at Chase Farm Hospital or at the North Middlesex Hospital, and you require psychological support, you can refer yourself to see David without having to go through the NHS. David offers a self-referral scheme for all patients; and, legally, it is up to you whether you want to inform your GP. In order to book a session, simply ring 0207 467 8564 (secretary) or 07946 579645 (work mobile).
The Enfield clinic is easy to find and, indeed, when you book an appointment, David will send you a picture of the entrance. There is a concierge on the door from Monday to Friday, all day. The clinic in Enfield is opposite the BMW garage, on the corner of the A10 (the Great Cambridge Road) and Main Avenue. There is also lots of parking space on Lincoln Road.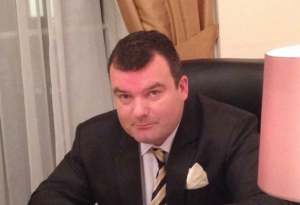 About the psychotherapist
David Kraft is a well respected psychotherapist and counsellor. He treats the full range of conditions and has had a great deal of success helping people over the years. David is accredited by both the UKCP and by BSCAH, and is a fellow of the Royal Society of Medicine. He has a very relaxed and personable approach to treatment and everyone who comes to see him feels at ease and confident to work on their problems straight away. David set up the Enfield clinic in 2014 in order to help people find quality therapy in north London.
Address for correspondence
David Kraft
10 Harley Street
London
W1G 9PF
70 Cosmopolitan Court
67 Main Avenue
Enfield
EN1 1GD
Contact Numbers
Secretary: 0207 467 8564
Work Mobile: 07946 579645