Extremism in Enfield – Tackling individual diferences and Cultural Diversity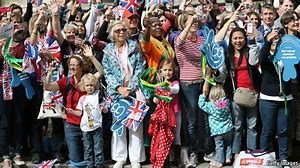 Sadiq Khan has recently put £800,000 in order to tackle extremism in the City of London. Community groups who focus their attention on violent extremism will be helped; this will enable groups in communities to deal with hate crime and extremist behaviour. In the recent copy of the Enfield Independent, reporters stated that hate crime had risen by a third in the past four years. Homophobic attacks and anti-Semitic violence has also risen significantly over the last decade. Local organisation can bid for up to £50,000 through the Mayor's initiative. The money will go towards investigating and, hopefully, stopping these crimes.
Funders: City Hall and Google HQ
Enfield is a culturally diverse town. People need to feel secure in the place in which they live: they need to feel accepted and safe. Without this fundamental issue in place, people often suffer from low-esteem, anxiety, depression and anger and this can develop into a range of concomitant psychological problems. Some people are able to deal with these issues by talking to a friend; but, for others, these problems become insurmountable. If you require more assistance with a psychological issue, it is sometimes helpful to see a professional psychotherapist. More Information.
David Kraft
Enfield Psychotherapy and Hypnotherapy
Tottenham Literature Festival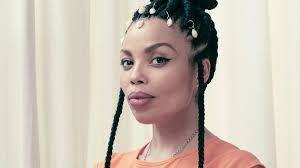 In a recent blog (28/10/2019), I spoke about the importance of community spirit in helping people to feel that they belong. In this day and age, a lot of people feel isolated in their local neighbourhood and this is partly to do with the amount of violence on the streets. Many people stay at home and are unaware of activities that occur in the local town in which they live. This, in turn, has a massive effect on anxiety and depression levels in the UK. And, in places where there is a lot of violence, in Enfield or in Tottenham for example, the problem is worse. However, there are events in the local area in which people can meet other like-minded individuals; and, by connecting with other people, we feel our place within society, and this, if done in the right way, can help us to feel more confident generally.
From Friday 1st of November to Saturday 9th of November, the Bernie Grant Arts Centre will be holding a new, innovative festival focussing on the power of words. The festival will include readings, talks, debates, discussions, the showing of films and educational workshops and will highlight the work of contemporary black writers in the local area. This is the Tottenham Literature Festival, a event designed for a diverse community. People from all over the local area—from Enfield, Tottenham, Edmonton, Hackney, Southgate—will be coming to support these writers. It is an exciting programme which will demonstrate the power of words through prose, poetry, memoirs and the spoken word. Dr David Kraft, a psychotherapist in the local area, said that the event, 'Would captivate and enlighten the souls of all attendees with the power and wonderment of words'. The Artistic Director of the Bernie Grant Arts Centre, Hannah Azieb Pool, pointed out that this new event was designed to celebrate a rich history of black literature across the ages. She also said that this festival, the first of its kind in the local area, would 'transform lives' for the better. There will be literature for all ages, including some poetry readings, discussions on black hair and poetry on mandem culture. There will also be a range of recitals which will focus on black activism, gender, gentrification and sexuality. Confirmed speakers for the festival include Emma Dabiri, Victoria Adukwei-Bulley and Mary Otumahana.
Where is Tottenham? On the A10, Tottenham is past Enfield and Edmonton.
#EnfieldPsychotherapy #enfieldcounselling #enfieldpsychologist #enfieldpsychotherapist #MINDinEnfield #mentalhealthenfield #anxietyenfield #psychologicalhelpinenfield #psychologicalsupportfornursesnorthlondon
Enfield Psychotherapy Link:
https://www.londonhypnotherapyuk.com/glossary-enfield-psychotherapy/
Enfield Counselling Local Link:
https://www.londonhypnotherapyuk.com/glossary-enfield-counselling-and-hypnotherapy-local/
Weight Loss Hypnotherapy Enfield 0207 467 8564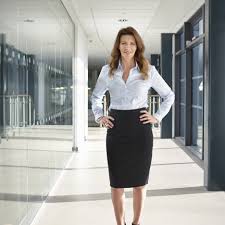 If you are looking to take off weight, one of the best ways to do so is to use hypnotherapy. David Kraft is a specialist psychotherapist who has helped a huge number of women and men take off weight. The basic strategy employs a combination of hypnotherapy, exercise and diet. During the hypnotherapy, you will ask to visualise what weight you want to be in the future and to see yourself as that person. The idea is that the hypnotherapy will help you to effect the lifestyle change which is right for you.
Appointments: 0207 467 8564
All the people who come to see David at his clinic are different. Some have one session and go on their way, eating more healthily straight away. Others book a block of sessions – say, 6 appointments – and they tend to see an immediate effect, and then embark on a more long-term weight loss programme. There are others who come from time to time for a top up after they have taken off a significant amount of weight. This process does not work for everybody; indeed, the most important aspects of this work are one's willingness to work in this way, and rapport.
The clinic is in Bush Hill Park, Enfield. The block is an office/residential block off the A10, opposite the Travel Lodge.
Where can I get psychological help, psychotherapy or counselling in Enfield
Dear Dr David Kraft
I have been suffering from depression for many years. In fact, ever since my boyfriend left me. I miss him so much and want to get back with him. I saw him in Enfield Town going shopping near the market and burst into tears, and he saw me. I felt so week and useless like a dirty rag. I went to my GP and he offered me anti-depressant medication. What? There is nothing wrong with me! I am depressed because I am lonely and miss my X; the drugs won't help me. I have friends near me in Enfield who have taken these drugs and feel numb. I want to be alive. I asked my GP for psychotherapy or counselling whatever it is) and there is a 6 month waiting list for CBT. I looked at the internet and I am so confused. I want to be helped by someone I trust in my own way. I feel that 6 sessions are CBT is too prescriptive and too rushed.
Thanks
****
Dear ****
I can certainly see you for psychotherapy in Enfield Town. Sessions here are much cheaper than in Harley Street and I can see you without a GP referral.
Please ring 0207 467 8564 or 07946 579645 for a session, and, in the meantime look at my website on the Enfield Psychotherapy page. This will give you so important information about my services.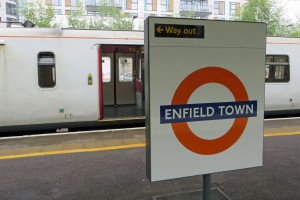 David Kraft
UKCP Registered Psychotherapist
Hypnotherapy in Bush Hill Park, Enfield Town.
Dear Dr David Kraft
I am suffering after the death of my mother and uncle and don't know what to do about it. I miss them so much and I am in a relationship just because I need someone near me, not because she is right for me. I would like some hypnotherapy and psychotherapy in Enfield. How much does a session cost? Many thanks.
****
Dear ****
Sessions are £100 for 50 minutes. I also do concessionary rates for the unemployed and retired persons. Reduced rates are normally between £80 and £95.
David Kraft
London Hypnotherapy UK, London Psychotherapy and Enfield Psychotherapy
IAPT in Enfield and getting psychotherapy or psychological support.
13th of December 2016
Dear Dr David Kraft
I am fed up with IAPT. Improved nothing! I can't get any psychological help from my GP and the waiting lists are horrendous. As it stands, I am going to have to wait 6 months for CBT and then I only get a maximum of 12 sessions and probably only 6 unless I am really bad at it. And I want to get better in my own time. Soon but not with a time limit. I need a psychotherapist too. Can I book a session with you in Enfield? Thanks.
Dear Sir
Of course. Ring 07946579645 for an appointment.
David Kraft
Can I see you for psychotherapy in Enfield?
Dear Sir
I need to come and see you for psychotherapy in Enfield. What is IAPT?. It does not seem like 'improved psychological services'. I can't get psychological help for love nor money and this in itself depresses me. They have lost it in this country. Everyone is so stressed and the services get worse and worse. The underground gets more and more packed and louder. Every one is so stressed and we all speak to customer services departments and automated messages. No wonder people are so negative and angry all the time. And I am one of them. And there are no psychotherapists available on the NHS!! I need to have psychotherapy and need to be near where I live which is on the outskirts of Enfield, near Winchmore Hill. I saw a lady psychotherapist in Enfield last year and she made me worse. She nit-picked at all my fears and made me feel worse about myself. I need a platform in which I can work through all my problems. I am fearful in social situations. I have not had a girlfriend for about three years and I can't sleep at night. I am also moving house to somewhere a bit quieter, but still in Enfield. Can you help? I have been living here for about ten years. I like the fact that I can get from Enfield Town to Liverpool Street in about forty minutes. There are lots of trains from Enfield Town and Bush Hill Park. The train service from Winchmore Hill is also decent, but I am fearful of public transport and this needs to be sorted out too. And I hate tannoys so much.
Thanks
Thank you for your enquiry. My approach to psychotherapy is both non-judgemental and controlled by you. I look forward to seeing you for psychotherapy in Enfield.
David Kraft
UKCP Registered Psychotherapist