Diversity, Equality and Mental Health in the Workplace: the Enfield Perspective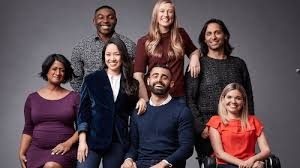 According to the recent 2019 Hays Diversity and Inclusion Report, which analysed results from 5,200 individuals, 58% of professionals look for the organisation's diversity and inclusion policies when looking for potential jobs. In the recent edition of the Enfield & Haringey Independent, it was pointed out that most people, particularly those under the age of 25, look for information relating to diversity and equality when researching potential jobs; however, 62% have reported that they often find this difficult. And, in the local Enfield area, where there is a huge degree of diversity, it has becomes more and more important to put suitable policies in place. Professionals who look for information on diversity are accessing their suitability within the framework of the corporation. Strictly, one's race, beliefs or colour are nothing to do with how good people are at doing a job; however, in the workplace, there are always prejudices, and, often, discrimination can be present in the workplace. Sometimes, discrimination is explicit and, in these instances, procedures need to be put in place in order to deal with this. However, and this is something that is more difficult to tackle, discrimination can be implicit or subtle and this can also cause problems for employees. This can also lead to psychological problems including depression, feelings of hopelessness, anxiety, anger, sleeping problems, medically unexplained conditions and social problems both in situ and at home.
If you have experienced prejudice in the workplace, and would like psychotherapeutic support, please ring Enfield Psychotherapy & Hypnotherapy on 0207 467 8564.
#EnfieldPsychotherapy #enfieldcounselling #enfieldpsychologist #enfieldpsychotherapist #MINDinEnfield #mentalhealthenfield #anxietyenfield #psychologicalhelpinenfield #psychologicalsupportfornursesnorthlondon
Enfield Psychotherapy Link:
https://www.londonhypnotherapyuk.com/glossary-enfield-psychotherapy/
Enfield Counselling Local Link:
https://www.londonhypnotherapyuk.com/glossary-enfield-counselling-and-hypnotherapy-local/
David Kraft PhD
Registered UKCP Psychotherapist
Flat 70, Cosmopolitan Court
67 Main Avenue
Enfield
Middlesex
EN1 1GD
Contact Numbers:
0207 467 8564 (General Enquiries)
07946 579645 (Work Mobile)