Loss of Jobs in Enfield Town Causes Anxiety for up to 140 Members of Staff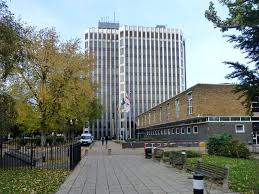 In the recent edition of the Enfield and Haringey Independent, it was reported that the council has decided to end a deal with the cleaning firm Enfield Norse. This means that up to 140 members of the cleaning staff will lose their jobs. The decision was taken by Enfield council bosses at the October meeting: they said that 'insourcing' would offer better employment options as well as the option to join the local government pension scheme. However, local councillors for both the Conservatives and the Labour parties have raised concerns. Local buildings are also going to be sold off and this will also cause disruption and job losses. Cabinet minister, Cllr Mary Maguire, said that the move to sell local buildings would not cause any compulsory redundancies; however, these decisions have caused unrest in the local area, and residents as well as local workers in the Enfield area have stressed that these political moves cause unrest and anxiety in the local community. Gill, a lady in the Enfield area said, 'We need job security, especially because of the cost of housing and rent in Enfield: without this people get ill and some have to go on antidepressants for depression or anxiety'.
If you need to talk to a counsellor or psychotherapist about any issue you might have, please ring Enfield Psychotherapy and Hypnotherapy on 07946 579645.
#EnfieldPsychotherapy #enfieldcounselling #enfieldpsychologist #enfieldpsychotherapist #MINDinEnfield #mentalhealthenfield #anxietyenfield #psychologicalhelpinenfield #psychologicalsupportfornursesnorthlondon
Enfield Psychotherapy Link:
https://www.londonhypnotherapyuk.com/glossary-enfield-psychotherapy/
Enfield Counselling Local Link:
https://www.londonhypnotherapyuk.com/glossary-enfield-counselling-and-hypnotherapy-local/
David Kraft PhD
Registered UKCP Psychotherapist
Flat 70, Cosmopolitan Court
67 Main Avenue
Enfield
Middlesex
EN1 1GD
0207 467 8564 (General Enquiries)
07946 579645 (Work Mobile)