Stress and Multiple Sclerosis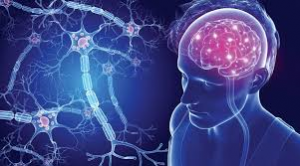 In the recent edition of the Enfield and Haringey Independent, Scott Mills, MS Society Ambassador and broadcaster, spoke of the fact that scientists might have developed an approach to treatment which could eliminate multiple sclerosis once and for all. He pointed out that this approach would stop this disease in its tracks so that it wouldn't worsen. He said this would stop sufferers living in fear for the rest of their lives, thinking that they might end up in a wheelchair or gradually develop a range of complex and debilitating physical and emotional difficulties. He urged readers to support scientists in their efforts to cure this life-changing disease by donating to the MS Society's Stop MS Appeal. They need to raise 100 million over a ten year period.
Multiple Sclerosis is a common disease of the central nervous system and can affect both the young and elderly. In fact, more than 100,000 individuals in the UK suffer from this condition. On diagnosis, many people experience confusion and anger: some go at lengths to find suitable medication to reduce symptoms and lead a normal life. Many are able to do this seamlessly without too many further complications, while others still suffer from certain problems from time to time. The medication varies from person to person. If you are experiencing anxiety as a result of being diagnosed with MS, and need some addition support, please ring Enfield Psychotherapy and Hypnotherapy. Psychotherapist, David Kraft, has had a lot of experience working with sufferers of MS, as well as members of the family. The clinic is based in Enfield and was set up in order to support patients in the local area; however, nowadays, individuals come from further afield in order to get counselling from David Kraft.
Enquiries: 0207 467 8564
#EnfieldPsychotherapy #enfieldcounselling #enfieldpsychologist #enfieldpsychotherapist #MINDinEnfield #mentalhealthenfield #anxietyenfield #psychologicalhelpinenfield #psychologicalsupportfornursesnorthlondon
Enfield Psychotherapy Link:
https://www.londonhypnotherapyuk.com/glossary-enfield-psychotherapy/
Enfield Counselling Local Link:
https://www.londonhypnotherapyuk.com/glossary-enfield-counselling-and-hypnotherapy-local/
Flat 70, Cosmopolitan Court
67 Main Avenue
Enfield
Middlesex
EN1 1GD
0207 467 8564 (General Enquiries)
07946 579645 (Work Mobile)