What is Counselling? Enfield Psychotherapist, David Kraft PhD explains…
What is Counselling?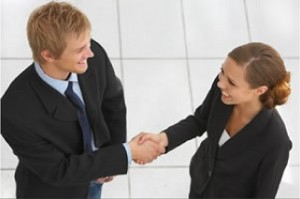 Counselling is a talking therapy which involves speaking to a fully-trained counsellor or psychotherapist. Is important that individuals go to a psychotherapist or counsellor who is accredited by one of the two organisations in the UK – the UKCP or the BACP. Counselling tends to focus on the here and now, and, often, therapists deal with issues such as anxiety, panic disorder, depression, sleeping problems, problems coping with a tragic life live event, dealing with the loss of a loved one, relationship breakdowns and work-related stress. Some people also go to see a counsellor in order to deal with loss of self-esteem or anger issues; and then there are, of course, a huge range of other problems that can ameliorated or, at least, reduced with a counselling approach. For more complicated issues, perhaps it may be more suitable to see a psychotherapist: this therapy will be more in depth and may go into associations with present-day events and one's past.
During counselling was psychotherapy, clients are encouraged to talk about their feelings; the therapist will be deeply involved in the listening process and will support you without judging you or criticising what you have to say. The counsellor will help you get a better understanding of how you are feeling, thinking and behaving. A good therapist will never tell you what to do: (s)he will encourage you to find your own solutions to problem situations. Most counselling sessions are one-to-one; however, there are some trained therapists who work in groups or in pairs. In rare cases, individuals are offered a single session: in most cases, clients will be offered a short course of sessions for a few weeks or months.
It is possible to get counselling on the NHS. The usual route is to get a referral from your GP, but this takes a considerable amount of time, and normally at the end of the day, you are only offered CBT. One can look for a counsellor on the Psychological Therapy Service. However, if you would like to see a counsellor or psychotherapist more quickly, the best way of doing this is going onto the internet, and finding a suitable person to help you. Private psychotherapy or counselling do not require a referral letter. Sessions cost anywhere between £25 and £100 per session. Generally, sessions are 50 minutes but it varies from therapist a therapist.
There is also a number of charities and voluntary organisations which also offer counselling. The services tend to focus on family guidance, rape, violence and crisis work. The following organisations may be of help: Crus Bereavement Care, Relate, The Samaritans and Victim Support. It is important to note, however, that the support groups are run by non-health professionals working on a voluntary basis. If you like to see someone who is qualified it is important to make sure that they are registered by the UKCP or the BACP.
David Kraft offers counselling, psychotherapy and hypnotherapy. He is a UKCP-accredited psychotherapist and he has a practice in Harley Street and in Enfield. Individuals in the local area have been pleased to find this new clinic: there are short waiting lists and, in most cases, people can be seen within the week. The Enfield clinic is opposite the Travel Lodge on the Great Cambridge Road. David has been treating the full range of psychological problems for many years and has written a number of papers in the academic literature. For appointments, please ring 0207 467 8564 or try his work mobile phone number which is 07946 579645. If he is not available to speak, please leave a text message and he will ring you back as soon as possible. The Enfield practice has a concierge at hand from 9am to 6pm—Monday to Friday. There is also a lift to take you up to the clinic.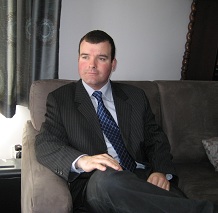 David Kraft PhD
Enfield Counselling & Hypnotherapy Local
Enfield Psychotherapy & Hypnotherapy
Flat 70, Cosmopolitan Court
67 Main Avenue
Enfield
Middlesex
EN1 1GD