Do clients lie in psychotherapy?
The fairly obvious answer to this question is yes –  it happens all the time and it is very common. I think that, from time to time, all people feel that they need to lie. Some people are, of course, compulsive liars and, presumably, they fit into a separate category. Sometimes we lie in order to protect someone from the truth and we are creative about what we tell people – this is a form of lying in its self. Lying in the therapeutic situation is often a form of resistance. People know that whatever they say will be kept confidential; they are in a safe place to talk about whatever they need to talk about (Howes, 2019). However, some people will feel embarrassed about telling their psychotherapist or counsellor things that are personal to them and this is a form of resistance. Sometimes, people are not ready to talk about very personal topics – for example, stories about shame, embarrassment, guilt, and topics of a sexual nature. Sometimes clients will lie about the progress made in the psychotherapy: some may exaggerate treatment gains, while others may ignore any positive changes that have occurred during their time in psychotherapy. For example, a gambler might lie to his psychotherapist and tell him that he had not done any gambling whatsoever whereas, in fact, he had been going to the betting shop a number of times during the week.
Does lying have an effect on the psychotherapy? The answer to that is of course yes; however, the most important aspect of the psychotherapeutic relationship is the fact that the therapist has an unconditional positive regard for the client. And, whether the client lies or not, he knows that the psychotherapist has his best interests at heart. If the psychotherapist discovers that the client has lied during the session is important to discuss this in a non-judgemental fashion. This will not work if the psychotherapist has an accusatory tone; rather, is important to identify this and discuss its relevance. The lie may even offer a solution to the client's problem as this particular time.
DAVID KRAFT is an experienced psychotherapist who has a clinic in Harley Street and in Enfield Town.
For counselling/psychotherapy appointments in Enfield call 07946 579645
David Kraft
Enfield Psychotherapy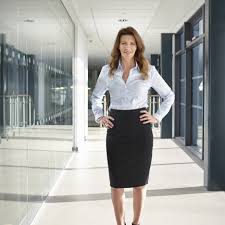 Weight loss hypnotherapy is a very effective treatment programme which helps people to get to the weight that suits them. DAVID KRAFT is an experienced psychotherapist and has used this multimodal approach for many years. This treatment programme involves both hypnotherapy and weight loss coaching. It is inevitable, when looking to take off weight, that one must talk about diet. Early in the therapy, it is important to address diet and types of food that you eat each day. Once the diet has been established, David would then look at using hypnosis in order to help people visualise themselves acting as the person at their ideal weight. One approach is to take people on a journey and actually visualise what they need to eat to get to their ideal weight.
Often, women say that it is the hypnotherapy that helps them to effect change in the shortest time possible. The bulk of people who come for treatment are women; however, David also sees men, and the results are more or less the same for this treatment programme. In addition to this, it is important to talk about exercise, eating out and cheat days. For people who work in town, often, it is very difficult to eat healthy. Healthy food is also expensive. One approach that David has used for a number of years is to devise healthy meals together. The most beneficial approaches have involved the eating of spicy foods, which suppress appetite, and utilising a soup maker.
David Kraft has run a successful practice in Harley Street for a number of years. In 2014, he set up an additional practice in Enfield Town and this became a very popular clinic, particularly for women with weight management problems. In fact, David has worked with all sorts of people trying to take off weight: women, mostly, but also men. There are various types of people who come for psychotherapy to take off weight. Some are fitness fanatics and need to take a wait for sports performance. The second category of people are either well overweight (obese) or need to take off a specific number of kilograms; and, I suppose, there is the third category of people who are just a little bit overweight and need to tone up. For those that just struggle with one type of food, it is possible that David might recommend aversion therapy or covert sensitation (Kraft & Kraft, 2005). This is a very powerful form of therapy but it is not always appropriate. It involves pairing eating a particular food with feeling nauseous or feeling disgusted with yourself. David only uses this approach in extreme cases.
The Enfield clinic is close to Bush Hill Park Station or Southbury Station has become very popular in the local area. Doctors and nurses have referred clients to the Enfield clinic from Chase Farm Hospital and from North Middlesex Hospital. The clinic is opposite the Travel Lodge on the Great Cambridge Road. In order to make an appointment you can self refer by ringing (07946) 579645.
Address:
David Kraft
Enfield Counselling Local
Enfield Psychotherapy & Hypnotherapy
70 Cosmopolitan Court
67 Main Avenue
Enfield
EN1 1GD
Appointments: (07946) 579645
There are four stations within the Enfield Town area. The main stations around Enfield Town are Bush Hill Park, Enfield Town, Southbury and Enfield Chase. It is an historic centre of the London Borough of Enfield and part of Greater London. There is a number of pubs in the Enfield area and churches, including Saint Andrew's Parish Church. There is also a river which runs through Enfield Town. In central town, there is a marketplace and huge number of shops. All the stations listed above are on the London Overground service and there are trains which runs two or three times an hour.
David Kraft
Bereavement Counselling in Enfield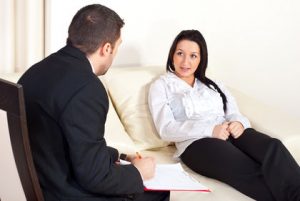 Bereavement counselling is a very helpful form of therapy during periods of loss. Losing a member of the family or loved one can be extremely difficult for most people. Some are able to deal with the loss by talking to friends and family; however, in many instances, it is helpful to see a bereavement counsellor for a period of time. Some counsellors see clients for a set number of sessions; this is not always helpful because everyone is different and some people require a longer period of time to deal with the grief. I tend to do offer six sessions of bereavement counselling, and I say to my clients that they are welcome to book another six sessions or continue therapy as long as they wish.
DAVID KRAFT realises that losing someone you love is probably one of the most profound experiences that you can go through. This is why it is extremely important to go to an experienced bereavement counsellor who has worked with a number of people before in similar situations. David has worked closely alongside hospices for many years: he has a very kind and relaxed approach to bereavement counselling. The treatment is personalised and helps you to find acceptance. David also encourages clients to work towards continuing with their lives in a way that is as normal as possible. It is important to remember that all people deal with grief in different ways and, when someone dies, particularly a person in the immediate family, this will have an effect on family dynamics. It is for that reason that people should feel confident to talk about whenever they need to talk about in the psychotherapy.
Death of a partner
We spend a lot of our adult lives with a loved one, and losing that special person can make people feel lost and incomplete. It is essential in this situation to talk to friends and family in order to express your grief with people who are very close to you. So the support from one's friends and family at this time is crucial. It is also important to get out of the house and to meet people, even if this is something you do not want to do.
Death of a parent
Losing a parent is this something that we all have to prepare for in our lives. Grief is something that is more profound if one has built a close attachment with either your mother or your father. Of course, if you are adopted, you also might have maintained a close relationship with your adopted parent or guardian. Again, it is important to get out of the house and to talk to close friends. I will also recommend, further, to stay away from people who are unhelpful and insensitive.
Death of a child
Outliving a child or experiencing the death of a child in utero, can be extremely painful indeed. Often, people, because of the unexpected nature of this occurrence, experience feelings of reduced hope and depression. This is an extremely complex form of grief and requires a careful approach. The best way to deal with this is to use a great deal of compassion and empathy.
Losing someone through suicide
This is a extremely difficult and complex form of bereavement. Often people are left with feelings of anger and/or regret – they sometimes wish that they had done something more in order to stop the suicide. Sometimes, the anger is directed towards the person who has committed suicide, while, on other occasions, the anger is directed inwardly. Again, this form of treatment requires a great deal of work.
DAVID KRAFT has a practice in Enfield and sees a number of people for bereavement counselling. The clinic is probably closest to Bush Hill Park station in Enfield.
Enfield Psychotherapy and Hypnotherapy
Enquiries: (020) 7467 8564
Your first session with a counsellor or psychotherapist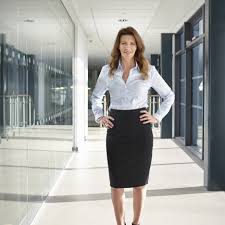 Going to Psychotherapy, in the first instance, can be daunting for some people. With this in mind, psychotherapist, David Kraft, has provided some instructions for his clients to help them, first of all, find the clinic and, then, to know what to do when they were arrive. So here are the instructions on how to get there.
By Car
If you are coming from south London, the best way is to go round the M25. At Junction 25, go down the Great Cambridge Road; quite a way down the road, you will pass a retail park with a number of shops including Sainsbury's, Next, M&S and B&Q. Opposite the Travel L, there is a block of flats and offices: this is Cosmopolitan Court. From north London or the surrounding areas, simply go down the Cambridge Road in the same way and find the clinic which is opposite the Trave Lodge.
By Train
From south London, the best thing is just to get yourself on to the Victoria line as quickly as possible. It is the same for people living in north London. Once you are on the Victoria line, travel to Seven Sisters and make your way to the London Overground station which is in the same complex. At Seven Sisters take the overground to either Bush Hill Park or Southbury: it is a 10 minutes' walk from both stations. In fact, Bush Hill Park is slightly closer to the clinic.
When you arrive, there should be a concierge to let you in. If he is not there in the waiting area, it means that he is on site somewhere. In these instances, simply press the buzzer (number 70) and the call button. The Enfield Psychotherapy and Hypnotherapy clinic is on the fourth floor.
Counselling and psychotherapy are both very different to having a conversation with a friend. When we have a conversation with a friend, typically, it is a two-way discussion. In psychotherapy, and also in counselling, the focus of attention is on you. Unlike in psycho-analysis, David will offer solutions and talk a bit more, but, apart from in the hypnosis, which may or may not take place, you will be doing most of the talking. With some people this comes very naturally; however, others may find the silences difficult to deal with and it is important to normalise these right at the outset. Silences are actually an important part of psychotherapy because it is, during these times, that people have time to reflect or think about what they really want to talk about. Some untrained counsellors and psychotherapists who are perhaps inexperienced sometimes fill in those gaps in order to make the client feel more comfortable. David Kraft, who has spent many years as a therapist, is aware of the importance of these breaks, although he does fill in the occasionally gap to make people feel comfortable. He is also aware that is important to have some silences during the day, in order to work more efficiently. Sometimes, during these silences, clients think about something that is very difficult to put into words and it is important not to interrupt the client and stop the flow.
For more information about psychotherapy technique (and coaching strategies), or to book an appointment, please ring 0207 467 8564.
David Kraft
Enfield Psychotherapy and Hypnotherapy
David Kraft PhD
Registered UKCP Psychotherapist
Honorary Secretary BSCAH Mets & South
Member of Council BSCAH
10 Harley Street
London
W1G 9PF
UK
Flat 70, Cosmopolitan Court
67 Main Avenue
Enfield
Middlesex
EN1 1GD
What to expect in your first psychotherapy/counselling session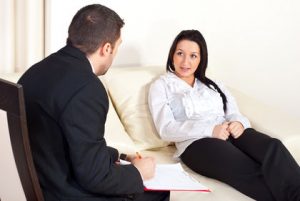 Every time someone rings for a counselling or psychotherapy appointment, they usually ask me very similar questions. The first most common question is, 'How many sessions do I need?' This is a very difficult question to answer because, of course, all people are different and have different levels of hypnotisability. Some clients are resistant to therapy – consciously or unconsciously – and others have more complex conflicts or dynamics which need further investigation. Of course, those clients who just come for counselling may also have a range of problems that need addressing – some of them more complex than others. I always say to clients that I don't give any guarantees because that's what sales people do; however, I do suggest that I like to work as quickly as possible and aim to help people move on, whether they have counselling or psychotherapy.
Another question which is asked regularly is what happens during the first session. The first session varies considerably. Some people find the dynamic of going to see a psychotherapist very natural and go straight into free association, giving an account of the source of their problem or problems. Others, however, find the talking to a psychotherapist, in the first instance, a rather strange, potentially anxiety-provoking situation. It is perhaps an extraordinary situation when one is faced with a stranger listening to their intimate problems. My role as a psychotherapist is the put my clients at ease and to make them feel comfortable talking about whatever they need to talk about. I try not to interrupt and lead people through discussion; but, if someone is faced with silence it is occasionally important to fill the gaps to make that person feel more comfortable.
Technique
Although David Kraft uses psychoanalytic techniques in treatment, his main approach is humanistic. He feels that the most important ingredients in the psychotherapeutic relationship are compassion, rapport, empathy, an understanding of the clients' intrinsic motivations, and the ability to be creative in working out a desired future.
Number of Sessions
Some people need only a few sessions in order to make significant therapeutic change, while others need a longer period of time. Most people discover that they begin to be able to thrive in many aspects of their life when seeing psychotherapist; and, I suppose, one aim of the therapy is to help clients to feel supported and strong in the future without psychotherapeutic intervention.
About David Kraft
David Kraft is an experienced psychotherapist and counsellor. He was a Fellow of the Royal Society of Medicine from 2004 to 2019. At present, he is a member of council for the British Society of Clinical and Academic Hypnosis (BSCAH). He has a clinic in Harley Street and has been there for over 10 years; in 2014, he set up an additional practice in Enfield. In the first few months, there were a number of clients who found that they could refer themselves for treatment in the local Enfield area. Once the word got about, clients began to be referred from the local hospitals and it became a busy practice.
Bookings
In order to make an appointment at Enfield Psychotherapy and Hypnotherapy, please ring (020) 7467 8564; alternatively, you can contact David Kraft's secretary on the wordk mobile which is (07946) 579645.
The nearest stations to the Enfield clinic are Bush Hill Park and Southbury Stations. Both train stations were about 10 minutes walk to the clinic.
Contact Details
David Kraft BMus MSc PhD MBPsS BSCAH Accred.
Harley Street Clinic
10 Harley Street
London
W1G 9PF
UK
Enfield Psychotherapy, Counselling and Hypnotherapy
Flat 70, Cosmopolitan Court
67 Main Avenue
Enfield
Middlesex
EN1 1GD
0207 467 8564 (General Enquiries)
07946 579645 (Work Mobile)
Is the Enfield Psychotherapy and Hypnotherapy Clinic right for you?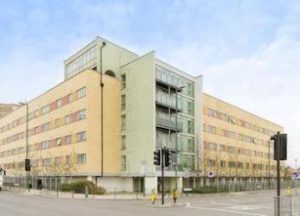 A great number of people in the Enfield area are experiencing stress and anxiety and I unable to get adequate treatment on the NHS. Many are put on long waiting lists or told that they need specialist treatment which, again, takes time to organise. Private psychotherapy and counselling costs money, and some people feel that they prefer to wait for a number of months and get free treatment. The problem with this approach is that they, often, don't get any better and, in some instances, people get worse while waiting. And, indeed, one of the main problems of stress and anxiety in this country is the waiting for treatment. This is why many people avoid going to see their GPs and getting specialist treatment in the hospital setting.
DAVID KRAFT runs a successful private practice and his main approach is to help people in the shortest time possible. In fact, David also offers treatment options and reduced rates for people short of cash. Located just off the Great Cambridge Road, the clinic is situated in Bush Hill Park, Enfield. Mondays to Fridays, between 9am and 6pm, there is a concierge on the door to let you in. There is also a comfortable sofa for you to sit on if you arrive early; and, when it is time for your appointment, you can take a lift up to the fourth floor. The building is a block of flats and offices; it is discreet and very quiet indeed.
Some people prefer a counselling approach, while others require more psychoanalysis. David also uses hypnotherapy where appropriate. What is also interesting is the fact that David gives his mobile phone number to clients. He says that you can ring him any time of the day and he means it; and, for the most part, people do not to abuse this service.
For many, psychotherapy and counselling are strange interactions, particularly in the first instance. When you first meet your therapist is important to build rapport straight away: without rapport psychotherapy cannot take place. David is a particularly friendly psychotherapist with a great deal of compassion: indeed, this is the key to his success as a practitioner.
If you'd like to come for some counselling or psychotherapy, please ring (07946) 579645. The Enfield Psychotherapy and Hypnotherapy Clinic has built up a reputation of being an excellent service in the Enfield area. For more information please go to the following web address:-
www.londonhypnotherapyuk.com/glossary-enfield-psychotherapy/
Enfield Psychotherapy & Hypnotherapy
David Kraft PhD
Flat 70, Cosmopolitan Court
67 Main Avenue
Enfield
Middlesex
EN1 1GD
0207 467 8564 (General Enquiries)
07946 579645 (Work Mobile)
Two mad men on a bus: a case of mirroring
Two 'mad' men on the bus: a case of pre-verbal empathy and mirroring
Therapy can be done anywhere— not just in the consulting room—and, often, on holiday, I find myself doing some sort of therapy by the pool, at the beach or around town. I have been trained to be a good listener and, of course, I have empathy for others and this is immediately picked up by people in and outside my clinic. The work that I do is multi-modal: I am a psychotherapist, psychoanalyst, hypnotherapist and counsellor all rolled into one. On the way home the other day, I observed a rather dishevelled looking man attempting to get on the bus. In fact, there are a lot of people struggling to survive in my home town of Enfield, and this is true of many other areas of London. Wages have, for many, stayed the same and a lot of people are struggling to pay bills and their rent. One cannot pay for a bus fare using cash anymore. People run out of money and are unable to top up their Oyster cards. One can pay using a direct debit card; however, the same problem arises. People are out of cash and there is very often little money to spare. And, there are additional technical problems which include being cut off by TFL Transport for London and card clash. People are becoming more and more stressed and the need for counselling, compassion and empathy has never been greater.
It was obvious at the outset that this man had been having some problems – psychological or otherwise – in his life: his cards were not working and he spent a good two minutes attempting to get on the bus and pay his fare. Eventually, he managed to get one of his cards to work, but the bus driver was particularly insensitive to him and there were other disgruntled people behind him waiting to get onto the bus. When he sat down, I observed that he was distressed: he began to make some distressing grunting sounds and occasional screeches – 'Ahhhhhh'. He also begun to mumble to himself and rummage around his bag, checking on its contents but without taking anything out. After a few minutes of this erratic behaviour, he began to hit himself in the side of his face, while, at the same time, making some other distressed vocalisations – 'Wooahh' and 'Ahhhhhh'. I felt that I had to intervene and this is how I did so.
Every time that he made a loud vocalisation, I imitated it so that he could hear. When he noticed this, I gave him no contact whatsoever. I felt that someone needed to understand his anxiety without using words. This, I initiated a pre-verbal conversation using empathy in its purest form. Whenever, he rummaged into his bag, I mirrored his behaviour frantically, like a starving squirrel who has run out of nuts. And, when he hit himself in the side of the head – obviously I was distressed about this – I banged my feet in time with the beat. On the second round of distressed behaviour, which consisted of loud and distressed vocalisations, rummaging and self abuse, I, again, copied his behaviour; and, for a second time, he stopped and looked at me. Again, I gave him no eye contact, although in the corner of my eye I could see that he looked quite confused. Someone on this carriage seemed more disturbed than him, he might have thought.
At this point, he looked more calm, and there was a longer gap before the next wave of distressed behaviour. And, inevitably, he began to make his distressed sounds and I again copied him. He also started rummaging in his bag and I mirrored, as best I could, this frantic behaviour; but when he started hitting himself again, I turned to him and authoritatively, but not threateningly, said 'No', and lifted my finger. I, then, smiled at him and said, 'I know', in the way that a mother would empathise with a baby who was hot and tired on a long journey. He looked very confused. I say confused – he was not as confused as the rest of the people on the bus who were ready to commit us both to the local lunatic asylum, not that they, thankfully, exist any longer. There was a long pause and it seemed to have worked. He looked at me again, and I just smiled and said that it was ok. After about ten minutes he made a final utterance which seemed to be some sort of test that I was still there. Again, I said 'No', and smiled.
For the remainder of the journey, we sat in a silence while, occasionally, we glanced at each other. And when I got off the bus, again I smiled at him and, to my surprise, he smiled back. This story illustrates the power of non-verbal communication (silent counselling?), using empathy and mirroring in a relaxed and non-affected way. I have to say that I felt quite sad after the episode, although, at the same time, I realised that I had done some quite useful therapy with him on the bus. I hope that he gains some strength from the experience but I am not sure what his future holds. However, perhaps, this story will provide readers with some useful insights into how to deal with distressed people out and about.
David Kraft, Social Psychologist  
Counselling and Psychotherapy for Opera Singers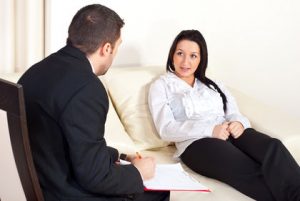 Being an opera singer can be a very stressful job. All your work relies on you being well and your voice working for you, and quite often singers have to rely on teaching to pay bills. For many, learning songs off by heart is a very difficult task, particularly when you have to prepare for a number of performances in the near future. And then there are the stresses and strains of every day life which can have an effect on overall well being. Performing arias and recitatives at top level is hard work for performers, and some opera singers develop performance anxiety or panic symptoms before specific rehearsals or events.
Before becoming a psychotherapist, David Kraft trained to be a singer at the Guildhall School of Music and Drama. He moved to Goldsmith's College, University of London, part the way through his training and completed a BMus Honours degree in 1996. He completed his doctorate in 2000 and then became a music teacher after a year's teacher training at Cambridge University. After a period in schools, David began to train as a psychotherapist and he realised that his specialist knowledge of music, and his understanding of being a musician, was invaluable for professional musicians needing psychological support. David has, over the years, worked with a number of professional musicians from all over the world. And, in addition, he has worked with students from the following colleges: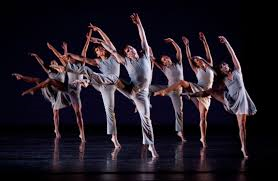 The Royal Academy of Music
The Royal College of Music
The Guildhall School of Music and Drama
Trinity School of Music
The London College of Music
The Royal Northern College of Music
The Yehudi Menuhin School
The Juilliard School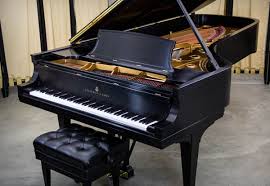 For appointments, please call his secretary on 0207 467 8564.
David Kraft: Therapist to the Celebrities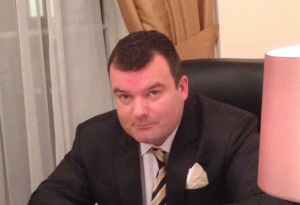 For a number of years now, David Kraft has been working alongside various celebrities in show business. In fact, he has worked with a number of film actors and actresses, singers, television personalities and presenters, musicians and people in sports. It is important to note that, in all cases, clients have complete anonymity, and under no circumstances, will David disclose any information about his work to a third party.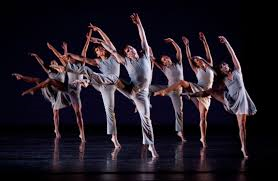 Working with celebrities in clinical practice is a skill. As a psychotherapist or counsellor, it is important to understand the minutiae of show business, and it often a particularly stressful lifestyle. Many celebrities are constantly in the public eye; the media are taking photos and following them wherever they go. And they are constantly be watched and judged. This is where psychotherapy comes in. David has a non-judgemental approach to therapy, and individuals are able to take their time to deal with the stresses and strains of everyday life. Some individuals require sessions for a short period of time in order to deal with a difficult situation or anxiety; whereas others prefer to have psychotherapy over a longer period of time. Short-term therapy tends to be between 4-8 sessions. Long-term therapy can last between 6 months and two years. There are other instances when clients come for a longer periods of time but this is rare.

David also has a flexible approach to psychotherapy. For example, he offers weekly sessions to most of his clients; however, with some busy celebrities this is simply impossible. With David, clients have the flexibility to have sessions whenever it is appropriate, and there is no strict week-by-week regime. And, indeed, some celebrities, particularly those who are frequently outside the country, book telephone sessions for their convenience. He also offers home visits.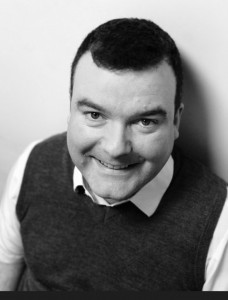 For an appointment please ring David Kraft on 0207 467 8564.
10 Harley Street
London
W1G 9PF
#counsellingforcelebrities #mentalhealthshowbusiness #therapyforcelebrities #therapyforrichandfamous
What is Rogerian Psychotherapy?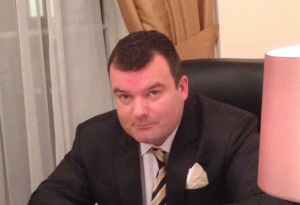 Rogerian psychotherapy is a form of therapy which was developed by Carl Rogers between 1940s and 1980s. This style of therapy is a counselling approach, but it is also known as client-centred therapy, person-centred therapy and so forth. The basic premise of this style of therapy is that the therapist encourages the client to come up with his own answers and to build a future which is right for them – that is to say, all people have an in-built ability to facilitate one's own personal emotional growth. This is facilitated by three core conditions of the therapist – acceptance (unconditional positive regard), congruence (genuineness) and empathy.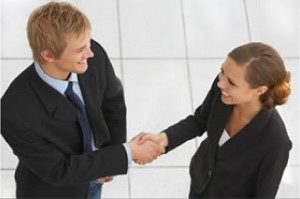 Rogers pointed out that some of the other therapies took a dispassionate position, whereas this approach focussed on compassion, understanding and acknowledging an individual's freedom. This approach has been attacked by various psychoanalysts and behaviourists; however, it has been shown to have been effective. And in fact, if psychoanalysis is done with compassion it is likely to be more effective; indeed, the key ingredient to being any type of therapist is empathy and rapport. .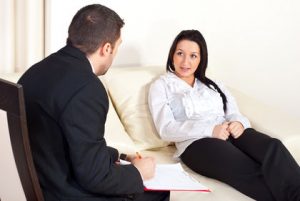 In order for this therapy to work, according to Rogers (1957), there have to be 6 conditions in order to facilitate therapeutic change. These are.
The Therapist-client psychological contact: a relationship between client and therapist must exist, and it must be a relationship in which there is rapport.
Client incongruence. Both therapist and client must be aware that incongruence exists between the client's experience and awareness.
The Therapist's congruence, or genuineness. The psychotherapist or counsellor should be congruent (authentic) during each session. The therapist is deeply and authentically involved—he is not acting in any way. Psychotherapists may, if appropriate, draw on personal experience to shape the therapy sessions. This is known as self disclosure. One should do this carefully and appropriately.
Therapist unconditional positive regard. The psychotherapist accepts the client unconditionally, without judgment. This helps to facilitate increased positive self-regard. Clients may begin to be able to develop their own self worth and re-evaluate negative and judgemental views of other in their past.
Therapist empathic understanding. The therapist experiences an empathic understanding of the client's internal frame of reference. This is an essential component for being a good counsellor.
Client perception. The client should pick up on the therapist's unconditional positive regard and empathy skills. This will enable the client to imitate this behaviour in every day life.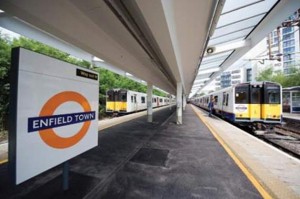 David's approach is underpinned by person-centred counselling; however, even when a more analytic stance is adopted, it is important to note that he retains these conditions at all times. David sees clients in Enfield and in Harley Street. He also offers home visits.
Appointments: 0207 467 8564
#EnfieldPsychotherapy #enfieldcounselling #enfieldpsychologist #enfieldpsychotherapist #MINDinEnfield #mentalhealthenfield #anxietyenfield #psychologicalhelpinenfield
http://www.londonhypnotherapyuk.com/glossary-enfield-psychotherapy/
David Kraft PhD
Registered UKCP Psychotherapist
10 Harley Street
London
W1G 9PF
UK
Flat 70, Cosmopolitan Court
67 Main Avenue
Enfield
Middlesex
EN1 1GD
Contact Details:
0207 467 8564 (General Enquiries)
07946 579645 (Work Mobile)
Please note that home visits are £220 for north London and £240 for south London. Special arrangements can be made for outside London. Home visits in Enfield are at the cheaper rate of £140 (by arrangement only).